Now Playing in a Theatre near you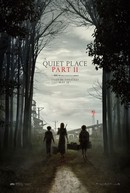 1) A Quiet Place Part II
A nerve-wracking continuation of its predecessor,
A Quiet Place Part II
expands the terrifying world of the franchise without losing track of its heart.
May 28
PG13
1 hr. 36 min.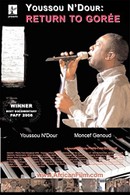 2) Return to Gorée (Retour à Gorée)
A musical road movie, Return to Gorée follows Senegalese singer Youssou N'Dour's historical journey tracing the trail left by enslaved Africans and the jazz music they created. Youssou N'Dour's challenge is to bring back to Africa a jazz repertoire of his own songs to perform a concert in Gorée, the island that today symbolizes the slave trade and stands to honor its victims. From Atlanta to New Orleans, from New York to Bordeaux and Luxembourg, the songs are transformed, immersed in jazz and gospel. Transcending cultural divisions and rehearsing with of some of the world's most exceptional musicians, Youssou N'Dour is preparing to return to Africa for the final concert...
Jun 11
NR
1 hr. 50 min.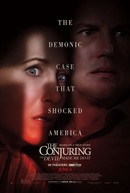 3) The Conjuring: The Devil Made Me Do It
The Devil Made Me Do It
represents a comedown for the core
Conjuring
films, although Vera Farmiga and Patrick Wilson keep the audience invested.
Jun 4
NR
2 hr. 0 min.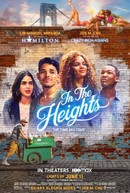 4) In the Heights
Lights up for
In the Heights
, a joyous celebration of heritage and community fueled by dazzling direction and singalong songs.
Jun 11
NR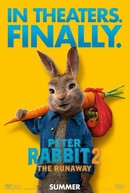 5) Peter Rabbit 2: The Runaway
An enjoyably silly and self-aware sequel,
Peter Rabbit 2: The Runaway
should leave fans of the original feeling fairly hoppy.
Jun 11
PG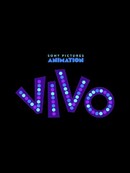 6) Vivo
Sony Pictures Animation's first musical feature film is a family-friendly adventure comedy that features eleven original songs by Pulitzer Prize-winning playwright Lin-Manuel Miranda. It follows an adventurous and music-loving capuchin monkey as he makes a perilous journey from Havana to Miami to pursue his calling: an exhilarating and fulfilling career in showbusiness. Directed by Kirk DeMicco and Brandon Jeffords.
Jun 4
PG
1 hr. 43 min.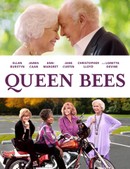 7) Queen Bees
While her house undergoes repairs, fiercely independent senior Helen (Academy Award (R) winner Ellen Burstyn) moves into a nearby retirement community -- just temporarily. Once behind the doors of Pine Grove Senior Community, she encounters lusty widows, cutthroat bridge tournaments and a hotbed of bullying "mean girls" the likes of which she hasn't encountered since high school, all of which leaves her yearning for the solitude of home. But somewhere between flower arranging and water aerobics Helen discovers that it's never too late to make new friends and perhaps even find a new love.
Jun 11
NR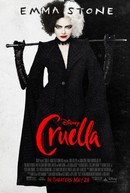 8) Cruella
Cruella
can't quite answer the question of why its title character needed an origin story, but this dazzling visual feast is awfully fun to watch whenever its leading ladies lock horns.
May 28
PG13
2 hr. 14 min.
9) New French Shorts 2021
New French Shorts 2021 is feature-length presentation that showcases seven notable short films from France: Oscar-nominated animated short Genius Loci, directed by Adrien Mérigeau; By A Hair, directed by Lauriane Escaffre and Yvonnick Muller; Haute Cuisine, directed by Merryl Roche, César Award winner So What If The Goats Die?, directed by Sofia Alaoui; César Award winner And Then The Bear, directed by Agnès Patron; Sukar, directed by Ilias El Faris; and Olla, directed by Ariane Labed.
May 28
NR
1 hr. 35 min.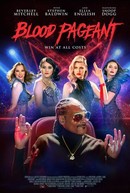 10) Blood Pageant
What begins as a million-dollar reality show competition between seven beautiful women turns into a battle for life itself when one contestant uses magic to gain an edge over the competition. An ancient curse dating back to the Salem Witch Trials is unleashed and the competition becomes a pageant of death, destruction, and evil forces. Forget about who will win -- who will survive?
Jun 18
PG13
1 hr. 55 min.
11) True to the Game 3
May 28
NR
110 hr. 0 min.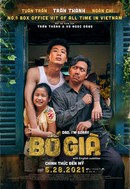 12) Bo Gia (Dad, I'm Sorry)
May 28
NR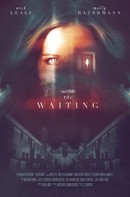 13) The Waiting
Eric Brady, a new hotel employee stumbling upon an open secret. One of the rooms is haunted. Eric decides it's both his and the hotel's best interest to help remove the ghost. However when he meets the ghost, everything changed.
May 31
NR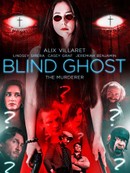 14) Blind Ghost
Alix Villaret, Lindsey Sirera, and Casey Graf star in director Stuart Paul's horror thriller. A young woman struggles to adjust to her new life after surviving a hit-and-run and losing her eyesight. She slowly realizes that it was not an accident but a ploy to get rid of her. Thus, she must outwit her assailants to save her life and prevent them from stealing her $500 million inheritance-the reason for the hit in her life.
Jun 1
R
1 hr. 28 min.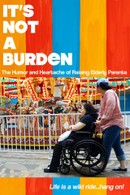 15) It's Not a Burden
IT'S NOT A BURDEN is an intimate, humorous and heartfelt journey into the stories of adult children navigating the challenges and joys of caring for their aging parents. Featuring filmmaker Michelle Boyaner's complex and tender journey caring for her own parents, the film also provides a glimpse into the lives of several other families each with their own diverse backgrounds, unique challenges, and personalities. The heartwarming film explores not only the frustrations and fears, but also the transformative bonds that happen when familial roles are reversed, friends support friends and communities come together, exemplifying our capacity to love.
Jun 1
NR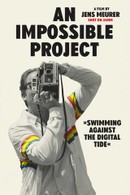 16) An Impossible Project
Scientist Dr. Florian Kaps works to save the last Polaroid factory, to preserve the art of analog photography, in an ever-digital age.
Jun 1
PG13
1 hr. 39 min.
17) Carnaval
After a video of her boyfriend cheating on her goes viral 23 year old Nina uses her digital influencer connections to get an all-paid-for, all-access, all-you-can-do trip to Salvador during Carnaval, bringing along her three best friends.
Jun 2
NR
1 hr. 35 min.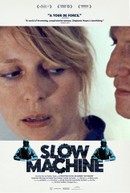 18) Slow Machine
Stephanie, a restless and vibrant actress, meets Gerard, an NYPD counter-terrorism specialist who's an aficionado of experimental theater (and maybe out of his mind). Flirtation ensues, ends disastrously, and forces Stephanie to the ramshackle upstate home of musician Eleanor Friedberger, yet this supposed escape is infected by violent memories of her past life. A miniature epic of paranoia, espionage, subterfuge, music, and performance captured on lush and invigorating 16mm, Slow Machine marks the arrival of new talent.
Jun 2
NR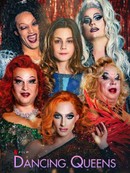 19) Dancing Queens
A young woman who has big aspirations as a dancer disguises herself as a man to perform in a struggling drag club.
Jun 3
NR
1 hr. 51 min.

20) Samaritan
Twenty years after a tragic battle ends in the sudden vanishing of a famed superhero, one young boy (Javon 'Wanna' Walton) who is in dire need of a father figure decides to set out on a journey to find out whether this powerful being had actually perished or not. One day, he crosses paths with a man who goes by the name of Stanley Kominski (Sylvester Stallone), whose appearance, though old and weathered, matches the visage of the person he is looking for. Directed by Julius Avery.
Jun 4
NR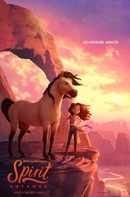 21) Spirit Untamed
While it might be a passable diversion for younger viewers,
Spirit Untamed
is a middling sequel that lacks the essential energy suggested by its title.
Jun 4
NR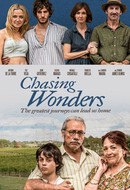 22) Chasing Wonders
Filmed over five years, CHASING WONDERS is a heart-warming story of a young boy, who, encouraged by his grandfather to live a life of hope and possibility, takes off on the adventure of a lifetime to find the magical Emu Plains. His journey through the lush landscapes of Australia and Spain leads him to the heart of the human condition -- learning to acknowledge the complexity of what comes before us but struggling not to be defined by the past.
Jun 4
NR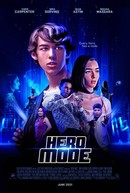 23) Hero Mode
With his family's indie video game business on the brink of bankruptcy, a teenage coding genius has just 30 days to create the world's greatest video game. No pressure.
Jun 4
NR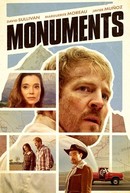 24) Monuments
Ted (David Sullivan) encounters a cast of eccentric characters, including his rival Howl (Javier Muñoz), who direct and misdirect him on his mission to find something he'd lost long before the death of his wife Laura (Marguerite Moreau).
Jun 4
NR
1 hr. 34 min.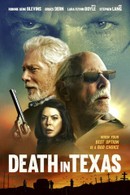 25) Death in Texas
Billy Walker is finally let out of prison after serving a seven-year sentence for manslaughter, only to find out that the only person who stuck by him during the entire ordeal, his mother, is now dying of liver failure. After visiting her doctor, Billy learns that he must break a few more laws in order to get his mother to the top of the transplant list in order to save her life.
Jun 4
NR
1 hr. 42 min.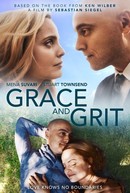 26) Grace and Grit
Grace and Grit tells the true love story of iconic philosopher Ken Wilber (Stuart Townsend) and his wife Treya (Mena Suvari) in 1980s California as they fall madly in love and are faced with illness and challenges that threaten to tear them apart.
Jun 4
R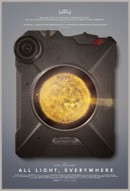 27) All Light, Everywhere
All Light, Everywhere
poses thought-provoking questions about our view of objective reality -- and the implications for our growing reliance on surveillance technology.
Jun 4
NR
1 hr. 45 min.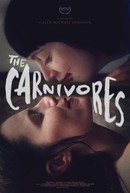 28) The Carnivores
Alice and Bret's dog Harvie is dying, and he's ruining everything. What had been a bright little family is quickly being consumed by clouds of self-doubt, suspicion, and a disturbing amount of ground beef. Bret (Lindsay Burdge) is taking the news hard. She's had Harvie since before the relationship and is startled to find just how much of her sense of self is wrapped up in her history with him. Alice (Tallie Medel) thus finds herself on the outside of a relationship looking in. Bret's obsession with the dog is getting overtly unhealthy, yet the more Alice attempts to connect, the further Bret retreats. As the stress on Alice, a vegan, manifests in increasingly strange ways involving sleepwalking and a fascination with meat, she plans to get rid of Harvie to reclaim Bret's love. But when Alice wakes one night holding an empty leash with no sign of Harvie except his severed ear, she begins to fear she's become a monster. As each woman sets out in search of what's been lost, Alice and Bret uncover parts of each other they never suspected, hideous and beautiful alike.
Jun 4
R
1 hr. 17 min.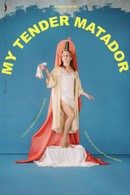 29) My Tender Matador (Tengo Miedo Torero)
MY TENDER MATADOR tells a story that takes place amid the political turmoil during 1980s Chile. Among gunshots and boleros, a passionate relationship flourishes between a lonely cross-dresser and a young guerrilla during the Pinochet dictatorship in Chile. This lonely cross-dresser engages in a risky clandestine operation after falling in love with the guerrilla who asks them to hide dangerous secrets of the revolution at home in Chile.
Jun 4
R
1 hr. 33 min.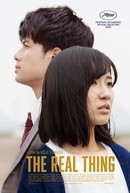 30) The Real Thing
After a floundering toy salesman rescues a beguiling woman whose car was stuck on the train tracks, she inadvertently whisks him into an epic series of misadventures that turn his life upside down. While his once humdrum routine was already complicated by two female co-workers, he soon finds himself entrenched with gangsters, strange interlopers, kidnapping and other sundry crimes and misdemeanors. Singular auteur Koji Fukada (A Girl Missing) marks his first time adapting someone else's work to the screen by bringing this popular manga to life replete with his patently idiosyncratic and lively take on human nature, fatalism, and true love.
Jun 4
NR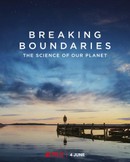 31) Breaking Boundaries: The Science Of Our Planet
A reexamination of the humans' relationship with the planet on the brink of a critical moment in human history.
Jun 4
NR
1 hr. 13 min.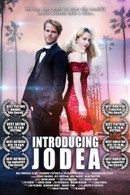 32) Introducing Jodea
Jun 4
NR
1 hr. 45 min.