Now Playing in a Theatre near you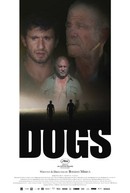 1) Dogs (Câini)
Dogs begins with an elegant tracking shot through a marshland near the Black Sea, eventually landing on a severed foot, bobbing in the swampy water. Soon after, we meet Roman (Dragoș Bucur, star of the classic Romanian noir Police, Adjective), who has just arrived on a vast plot of vacant land bequeathed to him by his late grandfather, known locally as Uncle Alecu. While selling off Uncle Alecu's property, Roman learns that the land came into his family under murky circumstances. Then, after coming upon mysterious midnight meetings on the land, Roman discovers exactly what happened on Uncle Alecu's watch, and why it will be both difficult and dangerous to sell his land: The squatters, led by the fearsome Samir (Snowpiercer's Vlad Ivanov), are a gang of criminals so dangerous that the local police captain (Romanian cinema legend Gheorghe Visu) is powerless to protect him. After his friend disappears and the detached, chewed-up foot washes up, Roman must either cut his losses or stay and fight.
Sep 10
NR
1 hr. 44 min.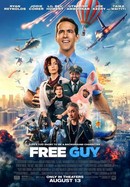 2) Free Guy
Combining a clever concept, sweet, self-aware humor, and a charming cast,
Free Guy
is frivolous fun.
Aug 13
NR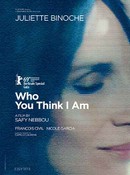 3) Who You Think I Am (Celle que vous croyez)
Who You Think I Am
bites off more plot than some viewers will be able to chew, but its narrative entanglements are more than offset by Juliette Binoche's central performance.
Sep 3
NR
1 hr. 41 min.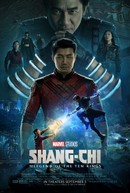 4) Shang-Chi and the Legend of the Ten Rings
Shang-Chi and the Legend of the Ten Rings
isn't entirely free of Marvel's familiar formula, but this exciting origin story expands the MCU in more ways than one.
Sep 3
NR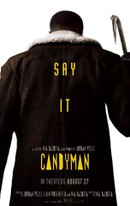 5) Candyman
Candyman
takes an incisive, visually thrilling approach to deepening the franchise's mythology -- and terrifying audiences along the way.
Aug 27
NR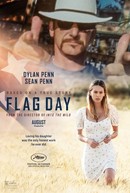 6) Flag Day
Flag Day
benefits from powerful performances and a moving fact-based story, but it's largely lost in the movie's melodramatic din.
Aug 20
NR
1 hr. 47 min.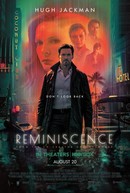 7) Reminiscence
Although
Reminiscence
isn't lacking narrative ambition, its uncertain blend of sci-fi action and noir thriller mostly provokes memories of better films.
Aug 20
PG13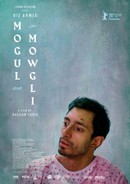 8) Mogul Mowgli
An ambitious portrait of the complicated nature of identity, the challenging and emotionally raw
Mogul Mowgli
showcases a heartbreaking performance from Riz Ahmed.
Sep 3
NR
1 hr. 30 min.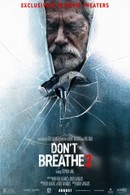 9) Don't Breathe 2
Stephen Lang remains a thrillingly imposing presence in
Don't Breathe 2
, but this sequel's story strains to find a sensible way forward for his character.
Aug 13
NR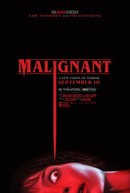 10) Malignant
Although
Malignant
isn't particularly scary, director James Wan's return to horror contains plenty of gory thrills -- and a memorably bonkers twist.
Sep 10
NR
1 hr. 51 min.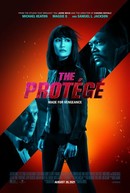 11) The Protégé
Maggie Q's still waiting for the action movie that really deserves her -- but until then,
The Protégé
hits just hard enough to satisfy.
Aug 20
NR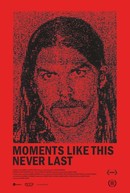 12) Moments Like This Never Last
MOMENTS LIKE THIS NEVER LAST is a filmic exploration of the life and legacy of the late artist Dash Snow. Born Dashiell Alexander Whitney Snow, Dash Snow rejected a life of privilege to make his own way as an artist on the streets of downtown New York City in the late 1990s. Developing from a notorious graffiti tagger into an international art star, he documented his drug- and alcohol-fueled nights with the surrogate family he formed with friends and fellow artists Ryan McGinley, Dan Colen and Kunle Martins before his death by heroin overdose in an East Village hotel room at the age of 27. Downtown was an abandoned wasteland that became ripe for artists to have their way, drawing the attention of the art world ready to cash in on it, High stakes, drugs, and the pressure to keep producing took its toll becoming a cautionary tale and forever changing the course of art history.
Aug 20
NR
1 hr. 36 min.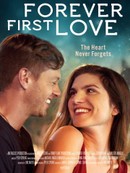 13) Forever First Love
Paul travels the world to capture the perfect photographic moment. Amid the color and chaos of a crowded Filipino market, destiny intervenes when Paul's first love, Anna appears in his lens. The travelers spend the day exploring the beauty of a 16th century town and whilst passions reignite, their principles on relationships, religion and morality clash. The night they spend together will change everything.
Sep 10
PG13
1 hr. 20 min.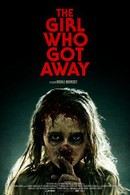 14) The Girl Who Got Away
Massena, New York. It's 1998, and a decade of terror comes to a close with the capture of Elizabeth Caulfield, a serial killer who abducted and murdered the young girls she pretended were her own. All but one. Christina Bowden lives a lonely and unassuming existence until Caulfield escapes from prison. Under new investigation, the stories of Christina's past begin to unravel. There's good and evil in everyone, but as the lies are unearthed, Christina needs to choose a side before the darkness of her secrets swallows her whole.
Aug 20
NR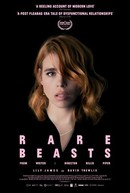 15) Rare Beasts
Billie Piper's admirably bold directorial vision isn't quite enough to counter
Rare Beasts
' frustratingly shallow treatment of its weightier themes.
Aug 20
PG13
1 hr. 27 min.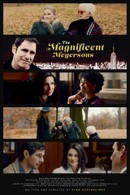 16) The Magnificent Meyersons
It's a day in New York City just like any other, as the Meyersons deal with the ordinary concerns and petty annoyances that preoccupy all families. Matriarch Terri (Kate Mulgrew) is an oncologist, whose husband (Richard Kind) abandoned the family years earlier, leaving her to raise overachiever Roland (Ian Kahn); Daphne (Jackie Burns), who struggles with her own marriage; Daniel (Daniel Eric Gold), now a reluctant rabbinical student; and Susie (Shoshannah Stern), an ambitious young real estate agent in a lesbian relationship with Tammy (Lauren Ridloff). But the Meyersons' lives are suddenly upended by dramatic revelations both personal and universal. Conversations about faith, fate and the meaning of it all that come to a head at a family dinner with an unexpected guest. As memories of their complicated past collide with a new and uncertain future, the Meyersons must navigate lingering heartbreak and shifting alliances as they are forced to reevaluate everything that they thought was true.
Aug 20
NR
1 hr. 28 min.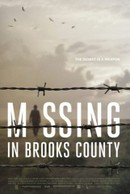 17) Missing in Brooks County
This documentary follows two families as they travel to Brooks County, Texas, to locate family members that disappeared during their effort to cross over from Mexico to the United States. The barren landscape - an often fatal deterrent to undocumented migrants - is seen from the perspective of human rights activists, human traffickers, Border Patrol agents, and vigilante ranchers. Directed by Jeff Bemiss and Lisa Molomot.
Aug 20
NR
1 hr. 21 min.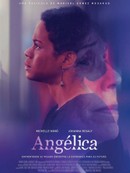 18) Angélica
Angelica, after a long absence from Puerto Rico, returns home when her father, Wilfredo, suffers a stroke. This unexpected return and her father's illness force Angelica to re-evaluate her relationship with her mother and family members who don't accept her because of her skin color. She must face herself and discovers that she does not know who she is. After her father's death, Angelica must decide whether to return to the comfort of her previous life, dissatisfied, but secure, or set on an adventurous path to rediscover herself as an independent, modern, strong, black, and Puerto Rican woman.
Aug 20
NR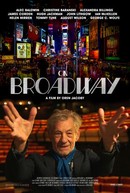 19) On Broadway
For anyone who loves theater, this contemporary history of Broadway is a pure joy! As audiences prepare for the return of live theater after an unprecedented absence of 18 months, an all-star cast tells the inside story of the last time Broadway came back from the brink. On Broadway shows how this revival helped save New York City, thanks to innovative work, a new attention to inclusion, and the sometimes uneasy balance between art and commerce. Interviews with legends of the stage and screen, including Hugh Jackman, Helen Mirren, Christine Baranski, August Wilson, James Corden, Alec Baldwin, John Lithgow, Viola Davis, and Ian McKellen take us behind the scenes of Broadway's most groundbreaking and beloved shows, from A Chorus Line to Hamilton. Archival clips of iconic performances by Lin Manuel Miranda, Patti Lupone, Bernadette Peters, James Earl Jones and Mandy Patinkin punctuate this hurly-burly ride through the main street of American show business. Now that New York City is facing an uncertain path forward in its recovery from a devastating pandemic, this documentary from Academy Award (R)-nominated director Oren Jacoby and the producers of RBG shows how Broadway led the way in the city's last great rebirth and provides a model of how it can come back again.
Aug 20
NR
1 hr. 24 min.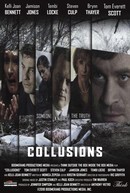 20) Collusions
COLLUSIONS is a cerebral, character driven crime mystery that follows five people intertwined in the legal and law enforcement world of Los Angeles as the story of a beaten woman, her missing tooth and their motives are revealed.
Aug 20
R
1 hr. 22 min.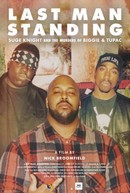 21) Last Man Standing: Suge Knight and the Murders of Biggie & Tupac
This hard-hitting documentary tells the story of Suge Knight, the former CEO of legendary rap music label Death Row Records, who was recently sentenced to 28 years imprisonment for manslaughter and other violent crimes not typically associated with a highly successful record executive. The film takes a look at Death Row and how L.A.'s street gang culture had come to dominate its business workings, as well as an association with corrupt LA police officers who were also gang affiliated. It would be this world of gang rivalry and dirty cops that would claim the lives of the world's two greatest rappers: Tupac Shakur and Biggie Smalls.
Aug 20
PG13
1 hr. 45 min.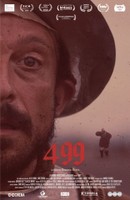 22) 499
In 2021, it will be 500 years since the Spanish conquest of Mexico. To commemorate this anniversary, director Rodrigo Reyes offers us an audacious cinematographic experience, a hybrid that mixes non-fiction with dramatic elements, framed in a road movie format . Through the gaze of a ghostly conqueror, Reyes recreates the epic route of Hernán Cortés from the coast of Veracruz to the Aztec capital of Tenochtitlan, replaced by present-day Mexico City. On the road, this anachronistic character interacts with victims, real people affected by the failed war on drugs, and the director builds a portrait of the current humanitarian crisis in the country, a new chapter within a brutal unfinished colonial project, and still in motion, 499 years later.
Aug 20
NR
1 hr. 28 min.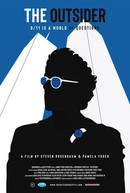 23) The Outsider
Michael Shulan was a struggling novelist who owned a storefront space in New York's trendy Soho neighborhood. The attacks on the World Trade Center changed his life forever. He turned his Spring Street space into a now famous crowdsourced photo exhibit called "Here Is New York." For five years, he was known as the world's leading expert on 9/11 photography. Then, the lifelong outsider was invited to be part of something big. Shulan was named the Creative Director of the National 9/11 Museum at Ground Zero. This is the story of his dream job and how it turned against him. His vision of an open, inclusive, participatory place for America to engage in the painful, personal story of 9/11 goes wrong. His role as creative leader turns into a daily battle to keep his vision alive.
Aug 20
NR
1 hr. 23 min.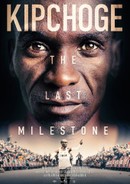 24) Kipchoge: The Last Milestone
Kipchoge: The Last Milestone is a cinematic portrait of world record marathon holder Eliud Kipchoge as he prepares to break one of the last milestones in sporting history: the sub-two hour marathon. It follows his journey from his training grounds in Kenya, to the high-tech facilities in Europe, to his record attempt in Vienna. His motto: no human is limited. The film also takes a personal look at the athlete with footage from Kipchoge's home in Kenya, interviews with those closest to him, the daily rituals of his life and the dynamics within his team and community.
Aug 24
PG13
1 hr. 26 min.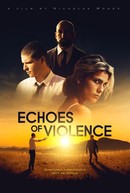 25) Echoes of Violence
A desperate woman swears vengeance against a crooked immigration lawyer, inspiring a journey from Sedona to Los Angeles fraught with unforeseen perils.
Aug 24
NR
1 hr. 46 min.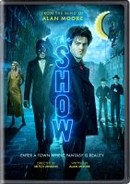 26) The Show
A frighteningly focused man of many talents, passports and identities arrives at England's broken heart, a haunted midlands town that has collapsed to a black hole of dreams, only to find that that this new territory is as at least as strange and dangerous as he is. Attempting to locate a certain person and a certain artifact for his insistent client, he finds himself sinking in a quicksand twilight world of dead Lotharios, comatose sleeping beauties, Voodoo gangsters, masked adventurers, unlikely 1930s private eyes and violent chiaroscuro women...and this is Northampton when it's still awake. Once the town closes its eyes there is another world entirely going on beneath the twitching lids, a world of glittering and sinister delirium much worse than any social or economic devastation. Welcome to the British nightmare, with its gorgeous flesh, its tinsel and its luminous light-entertainment monsters; its hallucinatory austerity. Welcome to The Show.
Aug 26
NR
1 hr. 55 min.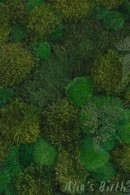 27) Alia's Birth
Aug 26
NR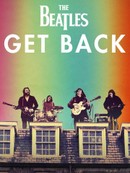 28) The Beatles: Get Back
"The Beatles: Get Back" takes audiences back in time to the band's intimate recording sessions during a pivotal moment in music history.
Aug 27
NR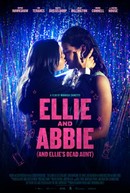 29) Ellie and Abbie (and Ellie's Dead Aunt)
School captain Ellie (Sophie Hawkshaw) has a serious crush on her classmate Abbie (Zoe Terakes), and is angsting over inviting her to the Year 12 formal. When Ellie accidentally spills the beans to her mum (Marta Dusseldorp) and outs herself in the process, things start to get complicated, and a little bit spooky. Enter her deceased aunt Tara (Julia Billington), a lesbian activist from the '80s who returns from the dead to act as a kind of fairy godmother to Ellie, guiding her through the trials and tribulations of her first love.
Aug 27
NR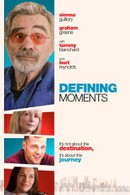 30) Defining Moments
A poignant story of eight very different people who are at a crossroads in life and must make decisions that will forever change who they are. Jack must decide to spend the rest of his life with his girlfriend Terri. Marina must reconnect with her aging father. Laurel must embrace her new pregnancy and come to terms with her father's early Alzheimer's. And Dave must learn why life is worth it.
Aug 27
NR
1 hr. 27 min.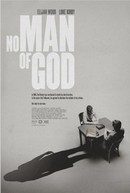 31) No Man of God
No Man of God
may not offer much in terms of an original take on this oft-told story, but excellent performances make it tough to turn away.
Aug 27
NR
1 hr. 40 min.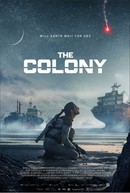 32) The Colony (Tides)
Cataclysmic conditions on Earth forced a mass exodus to a distant planet. Generations later, a manned mission hurtles back to assess living conditions on the desolate, mostly submerged world. The sole survivor of the expedition is attacked by a violent band of scavengers, themselves locked in battle with a far more sinister foe. Now, mankind's very survival depends on the bravery and ingenuity of the lone astronaut.
Aug 27
NR
1 hr. 44 min.