Now Playing in a Theatre near you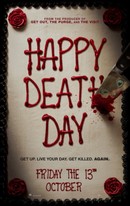 1) Happy Death Day
Happy Death Day
puts a darkly humorous sci-fi spin on slasher conventions, with added edge courtesy of a starmaking performance from Jessica Rothe.
Oct 13
PG13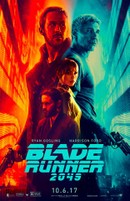 2) Blade Runner 2049
Visually stunning and narratively satisfying,
Blade Runner 2049
deepens and expands its predecessor's story while standing as an impressive filmmaking achievement in its own right.
Oct 6
R
2 hr. 44 min.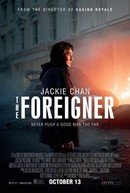 3) The Foreigner
The Foreigner
adheres strictly to action thriller formula, but benefits from committed -- and out of character -- performances from its talented veteran stars.
Oct 13
R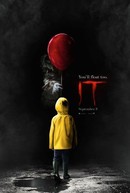 4) It
Well-acted and fiendishly frightening with an emotionally affecting story at its core,
It
amplifies the horror in Stephen King's classic story without losing touch with its heart.
Sep 8
R
2 hr. 15 min.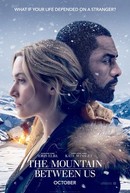 5) The Mountain Between Us
The Mountain Between Us
may be too far-fetched for some viewers to appreciate, but it's elevated by reliably engaging performances from Idris Elba and Kate Winslet.
Oct 6
PG13
1 hr. 40 min.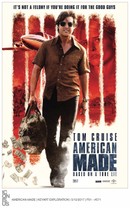 6) American Made
American Made
's fast-and-loose attitude with its real-life story mirrors the cavalier -- and delightfully watchable -- energy Tom Cruise gives off in the leading role.
Sep 29
R
1 hr. 55 min.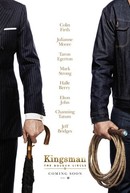 7) Kingsman: The Golden Circle
Kingsman: The Golden Circle
offers more of everything that made its predecessor so much fun, but lacks the original's wild creative spark.
Sep 22
R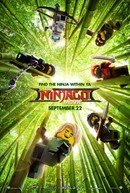 8) The Lego Ninjago Movie
Despite ample charm and a few solid gags,
The Lego Ninjago Movie
suggests this franchise's formula isn't clicking like it used to.
Sep 22
PG
1 hr. 30 min.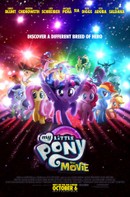 9) My Little Pony: The Movie
Charming and sweet,
My Little Pony: The Movie
will please its dedicated fanbase, even if it's unlikely to encourage non-devotees to gallop along for the ride.
Oct 6
PG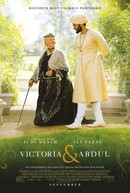 10) Victoria & Abdul
Victoria & Abdul
reunites Dame Judi Dench with the role of Queen Victoria -- which is all this period drama needs to overcome its imbalanced narrative.
Oct 6
PG13
11) Marshall
Marshall
takes an illuminating, well-acted look at its real-life subject's early career that also delivers as an entertainingly old-fashioned courtroom drama.
Oct 13
PG13
1 hr. 58 min.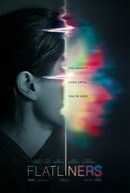 12) Flatliners
Flatliners
falls flat as a horror movie and fails to improve upon its source material, rendering this reboot dead on arrival.
Sep 29
PG13
1 hr. 48 min.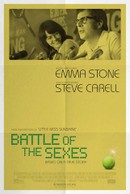 13) Battle of the Sexes
Battle of the Sexes
turns real-life events into a crowd-pleasing, well-acted dramedy that ably entertains while smartly serving up a volley of present-day parallels.
Sep 29
PG13
2 hr. 1 min.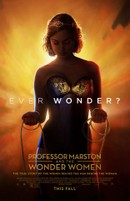 14) Professor Marston & The Wonder Women
Professor Marston & The Wonder Women
winds a lasso of cinematic truth around a fascinating fact-based tale with strong performances from its three stars.
Oct 13
R
1 hr. 48 min.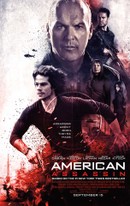 15) American Assassin
American Assassin
hits a few easy targets, but without enough style or wit to truly bring its characters to life -- or stand out in a crowded field of more compelling spy thrillers.
Sep 15
R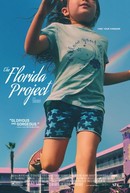 16) The Florida Project
The Florida Project
offers a colorfully empathetic look at an underrepresented part of the population that proves absorbing even as it raises sobering questions about modern America.
Oct 6
R
1 hr. 55 min.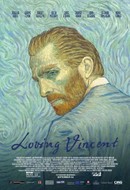 17) Loving Vincent
Loving Vincent
's dazzling visual achievements make this Van Gogh biopic well worth seeking out -- even if its narrative is far less effectively composed.
Sep 22
PG13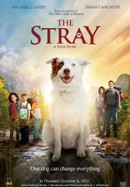 18) The Stray
The Stray tells the true story of how a stray dog, "Pluto," comes out of nowhere and impacts the Davis family, who are struggling in many ways. In just a short time, Pluto the "wonderdog" manages to save a toddler, bring comfort and companionship to a hurting 9-year-old boy, help restore a marriage, and repair a broken father-son relationship. Pluto is not only a guard dog - he's a guardian angel. Sometimes help comes from the most unlikely places. Sometimes our prayers get answered in strange ways. Sometimes one dog can change everything. Written and directed by Mitch Davis (The Other Side of Heaven), The Stray releases in select markets nationwide in October 2017.
Oct 6
PG
1 hr. 32 min.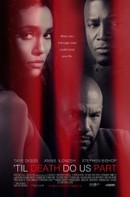 19) 'Til Death Do Us Part
Michael & Madison Roland, had planned to spend the rest of their lives together, until one day Michael's controlling ways turned their perfect marriage, into an abusive rollercoaster no woman could survive. With the help of her best friend, Madison decides to get away. After adopting a new identity, she meets Alex Stone and learns to love again. All is well, until Michael discovers Madison's whereabouts, and recreates the nightmare she once lived all over again.
Sep 29
PG13
1 hr. 41 min.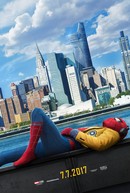 20) Spider-Man: Homecoming
Spider-Man: Homecoming
does whatever a second reboot can, delivering a colorful, fun adventure that fits snugly in the sprawling MCU without getting bogged down in franchise-building.
Jul 7
PG13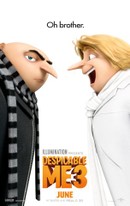 21) Despicable Me 3
Despicable Me 3
should keep fans of the franchise consistently entertained with another round of colorful animation and zany -- albeit somewhat scattershot -- humor.
Jun 30
PG
1 hr. 30 min.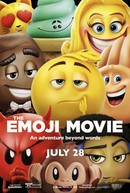 22) The Emoji Movie
🚫
Jul 28
PG
1 hr. 26 min.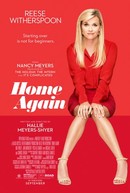 23) Home Again
Home Again
gathers a talented crowd of rom-com veterans on both sides of the camera -- all of whom have unfortunately done far better work.
Sep 8
PG13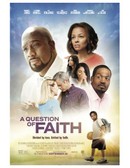 24) A Question of Faith
Pastor DAVID NEWMAN is a loving husband and father, set to take over his dad's church while neglecting the promises he's made to his 12-year-old son, ERIC. KATE HERNANDEZ is a spiritually driven single-parent and owner of a local restaurant. Her daughter MARIA is a free-spirited teenager aspiring to be the first in her family to go to college. JOHN DANIELSON is the owner of a failing construction company who sees his daughter MICHELLE's fledgling singing career as a way out of financial trouble. The lives of these strangers collide when two twists of fate strike back to back. The first: while texting and driving in her car, Maria accidentally hits Eric, which lands Maria in jail and leaves Eric's family with an unthinkable dilemma. The second: while auditioning for a major record label, Michelle collapses, leading to a discovery about her health which rocks the very foundation of her father's dream.
Sep 29
PG
1 hr. 31 min.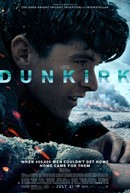 25) Dunkirk
Dunkirk
serves up emotionally satisfying spectacle, delivered by a writer-director in full command of his craft and brought to life by a gifted ensemble cast that honors the fact-based story.
Jul 21
PG13
1 hr. 47 min.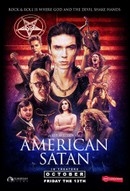 26) American Satan
A young rock band, half from England and half from the US, drop out of college and move to the Sunset Strip to chase their dreams.
Oct 13
R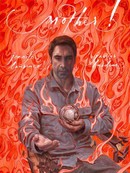 27) mother!
There's no denying that
mother!
is the thought-provoking product of a singularly ambitious artistic vision, though it may be too unwieldy for mainstream tastes.
Sep 15
R
1 hr. 55 min.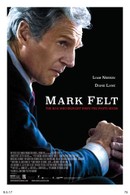 28) Mark Felt: The Man Who Brought Down the White House
Mark Felt - The Man Who Brought Down the White House centers on "Deep Throat", the pseudonym given to the notorious whistleblower for one of the greatest scandals of all time, Watergate. The true identity of the secret informant remained a mystery and source of much public curiosity and speculation for more than 30 years. That is until, in 2005, special agent Mark Felt shockingly revealed himself as the tipster. This unbelievable true story chronicles the personal and professional life of the brilliant and uncompromising Felt, who risked and ultimately sacrificed everything - his family, his career, his freedom - in the name of justice.
Sep 29
PG13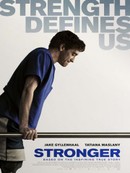 29) Stronger
Stronger
rises on the power of its well-chosen ensemble to offer an emotionally resonant fact-based story that transcends inspirational drama clichés.
Sep 22
R
1 hr. 59 min.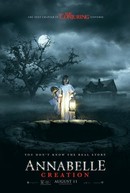 30) Annabelle: Creation
Annabelle: Creation
adds another strong chapter to the
Conjuring
franchise - and offers further proof that freaky-looking dolls remain reliably terrifying.
Aug 11
R
1 hr. 49 min.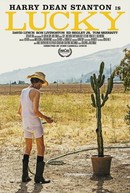 31) Lucky
Lucky
is a bittersweet meditation on mortality, punctuating the career of beloved character actor Harry Dean Stanton.
Sep 29
NR
1 hr. 26 min.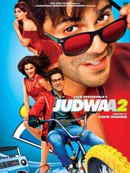 32) Judwaa 2
Two brothers (twins) born to an honest businessman are separated at birth when their father exposes a smuggling racket and a king pin. One of the brothers is thought to be dead but only resurfaces stronger after living life on the streets to reunite with his family over a sequence of events and twist of fate. Genetically bound by reflexes both the brother's lives interlink in strange ways and a comedy of errors. They eventually come together to destroy the smuggling nexus and save their family from a downfall that awaits them.
Sep 29
NR