Now Playing in a Theatre near you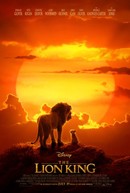 1) The Lion King
While it can take pride in its visual achievements,
The Lion King
is a by-the-numbers retelling that lacks the energy and heart that made the original so beloved--though for some fans that may just be enough.
Jul 19
PG
1 hr. 50 min.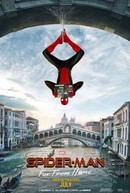 2) Spider-Man: Far From Home
A breezily unpredictable blend of teen romance and superhero action,
Spider-Man: Far from Home
stylishly sets the stage for the next era of the MCU.
Jul 2
PG13
2 hr. 10 min.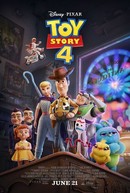 3) Toy Story 4
Heartwarming, funny, and beautifully animated,
Toy Story 4
manages the unlikely feat of extending -- and perhaps concluding -- a practically perfect animated saga.
Jun 21
G
1 hr. 30 min.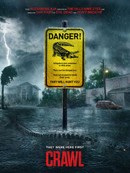 4) Crawl
An action-packed creature feature that's fast, terrifying, and benefits greatly from a completely game Kaya Scodelario,
Crawl
is a fun throw-back with just enough self-awareness to work.
Jul 12
R
1 hr. 27 min.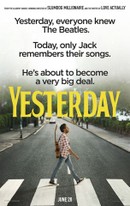 5) Yesterday
Yesterday
may fall short of fab, but the end result is still a sweetly charming fantasy with an intriguing -- albeit somewhat under-explored -- premise.
Jun 28
PG13
1 hr. 52 min.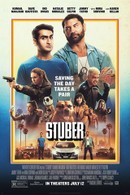 6) Stuber
Though it makes a strong case for future collaborations between Kumail Nanjiani and Dave Bautista,
Stuber
fails to mesh its contrasting genres, settling for an overtly violent, mildly entertaining diversion that's far from a five-star ride.
Jul 12
R
1 hr. 45 min.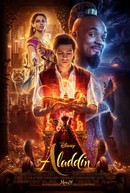 7) Aladdin
Aladdin
retells its classic source material's story with sufficient spectacle and skill, even if it never approaches the dazzling splendor of the animated original.
May 24
PG
2 hr. 8 min.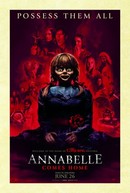 8) Annabelle Comes Home
Fun for fans even if it isn't as frightening as some of its predecessors,
Annabelle Comes Home
suggests there's still some life left in the
Conjuring
franchise.
Jun 26
R
1 hr. 40 min.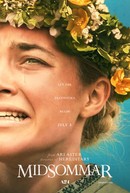 9) Midsommar
Ambitious, impressively crafted, and above all unsettling,
Midsommar
further proves writer-director Ari Aster is a horror auteur to be reckoned with.
Jul 3
R
2 hr. 20 min.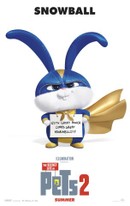 10) The Secret Life of Pets 2
The Secret Life of Pets 2
doesn't teach its animated stars any new narrative tricks -- but for fans of the original, this funny, energetic sequel should still satisfy.
Jun 7
PG
1 hr. 26 min.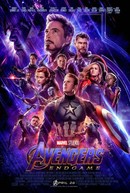 11) Avengers: Endgame
Exciting, entertaining, and emotionally impactful,
Avengers: Endgame
does whatever it takes to deliver a satisfying finale to Marvel's epic Infinity Saga.
Apr 26
PG13
3 hr. 2 min.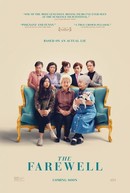 12) The Farewell
The Farewell
deftly captures complicated family dynamics with a poignant, well-acted drama that marries cultural specificity with universally relatable themes.
Jul 12
PG
1 hr. 38 min.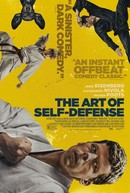 13) The Art of Self-Defense
The Art of Self-Defense
grapples compellingly with modern American masculinity -- and serves as an outstanding calling card for writer-director Riley Stearns.
Jul 19
R
1 hr. 44 min.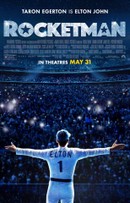 14) Rocketman
It's going to be a long, long time before a rock biopic manages to capture the highs and lows of an artist's life like
Rocketman
.
May 31
R
2 hr. 1 min.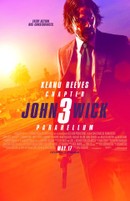 15) John Wick: Chapter 3 - Parabellum
John Wick: Chapter 3 - Parabellum
reloads for another hard-hitting round of the brilliantly choreographed, over-the-top action that fans of the franchise demand.
May 17
R
2 hr. 11 min.
16) Men in Black International
Amiable yet forgettable,
MiB International
grinds its stars' substantial chemistry through the gears of a franchise running low on reasons to continue.
Jun 14
PG13
2 hr. 0 min.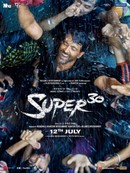 17) Super 30
Anand Kumar, a Mathematics genius from a modest family in Bihar who is made to believe that only a King's son can become a king is on a mission to prove that even the poor man can create some of the world's most genius minds. He starts a training program named 'Super 30' to help 30 IIT aspirants crack the entrance test and make them highly successful professionals.
Jul 12
NR
2 hr. 35 min.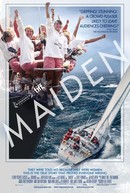 18) Maiden
Enthralling viewing even for audiences with little to no knowledge of or interest in sailing,
Maiden
pays powerful tribute to a true pioneer.
Jun 28
PG
1 hr. 37 min.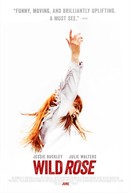 19) Wild Rose
There's no shortage of star-is-born stories, but
Wild Rose
proves they can still be thoroughly entertaining -- and marks its own transcendent moment for lead Jessie Buckley.
Jun 21
R
1 hr. 41 min.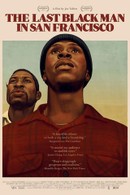 20) The Last Black Man in San Francisco
An affecting story powerfully told,
The Last Black Man in San Francisco
immediately establishes director Joe Talbot as a filmmaker to watch.
Jun 7
R
2 hr. 0 min.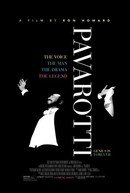 21) Pavarotti
Pavarotti
pays entertaining tribute to a towering cultural figure with a documentary whose evident affection for its subject proves contagious.
Jun 7
PG13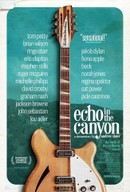 22) Echo In the Canyon
A thoroughly entertaining look at the Laurel Canyon scene as well as the musical history surrounding it,
Echo in the Canyon
is essential viewing for rock doc fans.
May 24
PG13
1 hr. 22 min.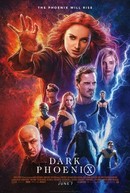 23) Dark Phoenix
Dark Phoenix
ends an era of the
X-Men
franchise by taking a second stab at adapting a classic comics arc -- with deeply disappointing results.
Jun 7
PG13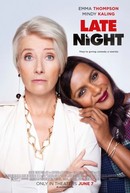 24) Late Night
Smart, timely, and brought to life by a terrific cast,
Late Night
is a workplace comedy with a lot of heart -- and just as many laughs.
Jun 14
R
1 hr. 42 min.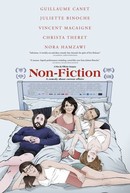 25) Non-Fiction
Well-acted and sharply written,
Non-Fiction
finds writer-director Olivier Assayas working in a comedic vein that channels classic forebears while remaining utterly fresh.
May 3
R
1 hr. 46 min.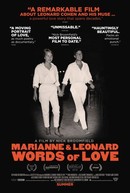 26) Marianne & Leonard: Words of Love
It suffers from a somewhat one-sided approach, but
Marianne & Leonard: Words of Love
is an absorbing glimpse of a fascinating chapter of its subjects' lives.
Jul 5
R
1 hr. 37 min.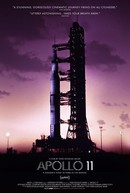 27) Apollo 11
Edifying and inspiring in equal measure,
Apollo 11
uses artfully repurposed archival footage to send audiences soaring back to a pivotal time in American history.
Mar 1
G
1 hr. 33 min.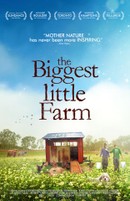 28) The Biggest Little Farm
Uplifting, educational, and entertaining,
The Biggest Little Farm
is an environmental advocacy documentary with a satisfying side dish of hope for the future.
May 10
PG
1 hr. 31 min.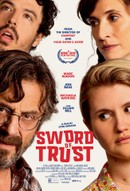 29) Sword of Trust
Expertly drawn characters and a strong senes of humanity make
Sword of Trust
an enjoyable -- if at times meandering -- journey.
Jul 12
R
1 hr. 29 min.
30) Bethany Hamilton: Unstoppable
Bethany Hamilton is rewriting the rules on being a fearless athlete. This is the untold story of the heart of a champion and her resilience against all odds to become one of the leading professional surfers of our time.
Jul 12
PG
1 hr. 38 min.