Now Playing in a Theatre near you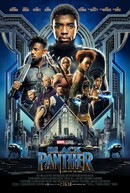 1) Black Panther
Black Panther
elevates superhero cinema to thrilling new heights while telling one of the MCU's most absorbing stories -- and introducing some of its most fully realized characters.
Feb 16
PG13
2 hr. 15 min.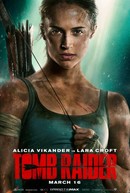 2) Tomb Raider
Tomb Raider
reboots the franchise with a more grounded approach and a star who's clearly more than up to the task -- neither of which are well served by an uninspired origin story.
Mar 16
PG13
1 hr. 58 min.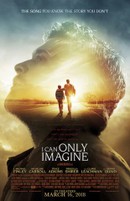 3) I Can Only Imagine
The inspiring and unknown true story behind MercyMe's beloved, chart topping song that brings ultimate hope to so many is a gripping reminder of the power of true forgiveness.
Mar 16
PG
1 hr. 50 min.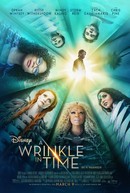 4) A Wrinkle in Time
A Wrinkle in Time
is visually gorgeous, big-hearted, and occasionally quite moving; unfortunately, it's also wildly ambitious to a fault, and often less than the sum of its classic parts.
Mar 9
PG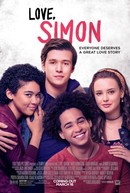 5) Love, Simon
Love, Simon
hits its coming-of-age beats more deftly than many entries in this well-traveled genre -- and represents an overdue, if not entirely successful, milestone of inclusion.
Mar 16
PG13
1 hr. 49 min.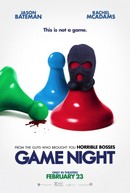 6) Game Night
With a talented cast turned loose on a loaded premise -- and a sharp script loaded with dark comedy and unexpected twists --
Game Night
might be more fun than the real thing.
Feb 23
R
7) Peter Rabbit
Peter Rabbit
updates Beatrix Potter's classic characters with colorfully agreeable results that should entertain younger viewers while admittedly risking the wrath of purists.
Feb 9
PG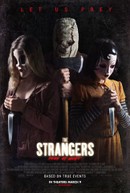 8) The Strangers: Prey At Night
The Strangers: Prey at Night
may appeal to fans of the original who've been jonesing for a sequel, but its thin story and ironic embrace of genre tropes add up to a bloody step back.
Mar 9
R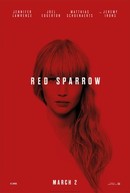 9) Red Sparrow
Red Sparrow
aims for smart, sexy spy thriller territory, but Jennifer Lawrence's committed performance isn't enough to compensate for thin characters and a convoluted story.
Mar 2
R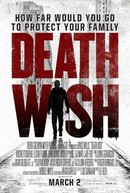 10) Death Wish
Death Wish
is little more than a rote retelling that lacks the grit and conviction of the original -- and also suffers from spectacularly bad timing.
Mar 2
R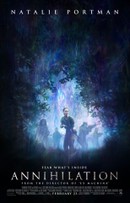 11) Annihilation
Annihilation
backs up its sci-fi visual wonders and visceral genre thrills with an impressively ambitious -- and surprisingly strange -- exploration of challenging themes that should leave audiences pondering long after the end credits roll.
Feb 23
R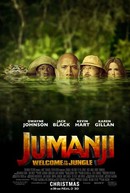 12) Jumanji: Welcome to the Jungle
Jumanji: Welcome to the Jungle
uses a charming cast and a humorous twist to offer an undemanding yet solidly entertaining update on its source material.
Dec 20
PG13
1 hr. 52 min.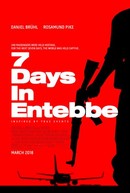 13) 7 Days in Entebbe
7 Days in Entebbe
has a worthy story to tell, but loses sight of its most compelling elements in a dull dramatization of riveting real-life events.
Mar 16
PG13
1 hr. 46 min.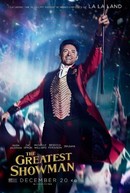 14) The Greatest Showman
The Greatest Showman
tries hard to dazzle the audience with a Barnum-style sense of wonder -- but at the expense of its complex subject's far more intriguing real-life story.
Dec 20
PG
1 hr. 45 min.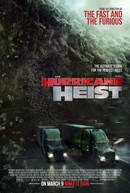 15) The Hurricane Heist
Under the threat of a hurricane, opportunistic criminals infiltrate a US Mint facility to steal $600 million for the ultimate heist. When the hurricane blows up into a lethal CATEGORY 5 storm and their well-made plans go awry, they find themselves needing a vault code known only by one Treasury Agent (Maggie Grace), a need that turns murderous. But the Treasury agent has picked up an unlikely ally, a meteorologist (Toby Kebbell) terrified of hurricanes but determined to save his estranged brother kidnapped by the thieves. He uses his knowledge of the storm as a weapon to win in this non-stop action thriller ride charged with adrenaline throughout.
Mar 9
PG13
1 hr. 43 min.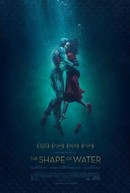 16) The Shape of Water
The Shape of Water
finds Guillermo del Toro at his visually distinctive best -- and matched by an emotionally absorbing story brought to life by a stellar Sally Hawkins performance.
Dec 22
R
1 hr. 59 min.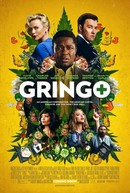 17) Gringo
Gringo
rounds up a bafflingly overqualified cast for a misfire of a comedy that's fatally undermined by its messy plot, poorly conceived characters, and obvious debts to better films.
Mar 9
R
1 hr. 50 min.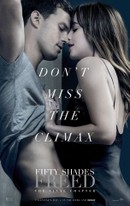 18) Fifty Shades Freed
Fifty Shades Freed
brings its titillating trilogy to a clumsy conclusion, making for a film franchise that adds up to a distinctly dissatisfying ménage à trois.
Feb 9
R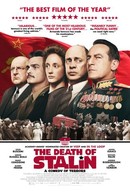 19) The Death of Stalin
The Death of Stalin
finds director/co-writer Arnando Iannucci in riotous form, bringing his scabrous political humor to bear on a chapter in history with painfully timely parallels.
Mar 9
R
1 hr. 47 min.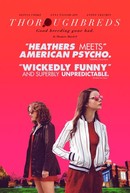 20) Thoroughbreds
Thoroughbreds
juggles genres with panache, delivering a well-written and refreshingly unpredictable entry in the teen thriller genre.
Mar 9
R
1 hr. 30 min.