Now Playing in a Theatre near you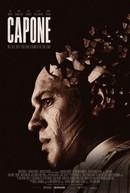 1) Capone
Tom Hardy makes the most of his opportunity to tackle a challenging role, but
Capone
is too haphazardly constructed to support his fascinating performance.
May 12
R
1 hr. 43 min.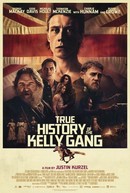 2) True History of the Kelly Gang
Its unusual approach won't be for all viewers, but
True History of the Kelly Gang
takes a distinctively postmodern look at Australia's past.
Apr 24
R
2 hr. 4 min.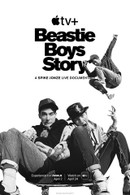 3) Beastie Boys Story
Here's a
Beastie Boys Story
they had to tell, about three bad brothers you know so well. It started way back in history -- and for new or old fans, it's a must-see.
Apr 24
NR
2 hr. 0 min.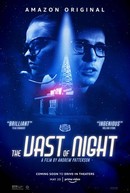 4) The Vast of Night
An engrossing sci-fi thriller that transcends its period trappings,
The Vast of Night
suggests great things for debuting director Andrew Patterson.
May 15
PG13
1 hr. 29 min.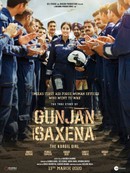 5) Gunjan Saxena: The Kargil Girl
In 1999, India's first woman combat aviator went all guns blazing into the heart of the war zone in Kargil and rescued injured soldiers in an unarmed helicopter, this is her story -- Flight Lieutenant Gunjan Saxena. At a very young age Gunjan discovered her passion for flying. This film follows her journey as she chases her dream with focus and determination and deals with the obstacles and challenges that were thrown her way. As a part of the first batch of female Indian Air Force pilots, she was constantly tested and had to repeatedly prove her flying skills and physical toughness. However, with her undying spirit and the support and guidance of her family, she was able to overcome all odds and finally rise above them to live her dream and serve her nation.
Apr 24
NR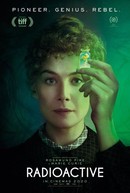 6) Radioactive
Radioactive
's flawed script and counterproductive storytelling choices are offset by Rosamund Pike's central performance in a sincere tribute to a brilliant scientific mind.
Apr 24
PG13
1 hr. 49 min.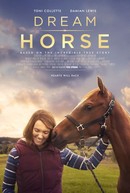 7) Dream Horse
The film tells the inspiring true story of Dream Alliance, an unlikely race horse bred by small town Welsh bartender, Jan Vokes (Academy Award (R) nominee Toni Collette). With very little money and no experience, Jan convinces her neighbors to chip in their meager earnings to help raise Dream in the hopes he can compete with the racing elites. The group's investment pays off as Dream rises through the ranks with grit and determination and goes on to race in the Welsh Grand National showing the heart of a true champion.
May 1
PG
1 hr. 53 min.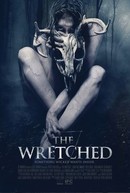 8) The Wretched
The Wretched
stirs up a savory blend of witch-in-the-woods horror ingredients that should leave genre fans hungry for a second helping from writer-directors Brett and Drew T. Pierce.
May 1
NR
1 hr. 36 min.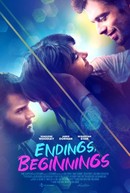 9) Endings, Beginnings
Endings, Beginnings
smothers its talented ensemble cast's committed work in a carelessly constructed, aimlessly dawdling story.
May 1
NR
1 hr. 50 min.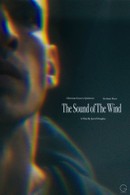 10) The Sound of the Wind
A suspenseful, slow-burning, psychological thriller, The Sound of The Wind is about a young man whose paranoia has him torn between the pain of abandoning his daughter and the safety of his own life. A bag of money, a tumultuous chase and a story of man vs. self.
May 1
NR
1 hr. 24 min.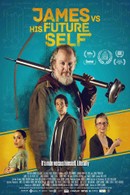 11) James VS His Future Self
A brilliant scientist on the cusp of inventing time travel finds himself tormented by his unhinged future self who wants him to give up his work for a normal life. When he won't go along with the plan, it becomes a wicked battle of man versus himself -- literally.
May 1
NR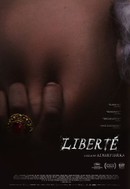 12) Liberté
It may prove more tedious than titillating for some, but
Liberté
boldly blurs the line between filmgoer and voyeur.
May 1
NR
2 hr. 12 min.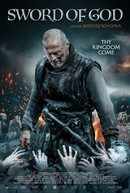 13) Sword of God (Krew boga)
In the early Middle Ages, a contingent of knights embarks on a dangerous journey to spread Christianity and baptize the pagan inhabitants of an isolated village hidden deep in the mountains of a faraway island. After being shipwrecked, the two survivors set out to complete their mission, but as they attempt to convert the tribe, their diverging beliefs put them at odds with each other. Soon, love is confronted with hate, peace with violence, sanity with madness, and redemption with damnation.
May 1
NR
1 hr. 44 min.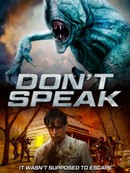 14) Silent Place
Written and directed by Scott Jeffrey, Silent Place (originally known as Don't Speak in the UK) is a sci-fi horror film about a monster-like creature terrorizing a rural town. When a family decides to visit their grandparents living in the countryside, they find the whole area eerily deserted. The people seem to have left, and no sign of life is evident - until they encounter a different life form that may have caused the humans to disappear. The film stars Ryan Davies, Stephanie Lodge, Jake Watkins, and Will Stanton.
May 3
NR
1 hr. 23 min.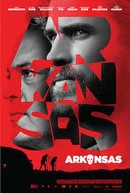 15) Arkansas
Arkansas
has an appealing low-key charm, but this character-driven neo-noir is too diffuse and derivative to leave much of an impression.
May 5
R
1 hr. 55 min.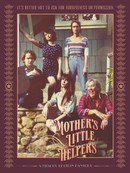 16) Mother's Little Helpers
When Joy Pride, a groovy 70's burn-out on the caboose of the flower power movement learns she has weeks to live, her estranged children come together to do right by a mother who always did them wrong.
May 5
NR
1 hr. 39 min.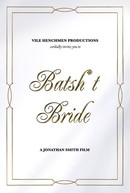 17) Batsh*t Bride
Batsh*t Bride is a wedding comedy about a bride who, on April Fools' Day, just before her wedding, pranks her fiancé by saying that she thinks that they've lost that spark and that they should call off the wedding and break up, only to discover that he feels the exact same way.
May 8
NR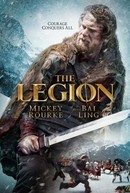 18) The Legion
Mickey Rourke and Bai Ling star in this epic tale of courage and heroism in a time of war. During the invasion of Parthia, two Roman legions have been brought to a standstill in the snowy mountains of Armenia, leaving them slowly dying in the freezing cold. The rest of the Roman army is a two weeks' march away, and the region swarms with Parthian patrols. Their only hope for survival is Noreno, a half-Roman soldier, who is entrusted with the impossible mission of crossing the deadly terrain to seek help for his men and turn the tide of the battle.
May 8
R
1 hr. 36 min.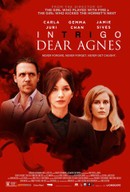 19) Intrigo: Dear Agnes
From bestselling author Håkan Nesser and the director of The Girl Who Played with Fire comes this intense thriller about good friends and evil deeds. With the death of her husband, Agnes (Carla Juri) is desperate for money. Then she runs into her old friend Henny (Gemma Chan) who is enraged at her unfaithful spouse, Peter (Jamie Sives.) Henny makes Agnes a shocking offer--enough cash to live a better life, if she will murder Peter--leading to an explosive, unforgettable climax.
May 8
R
1 hr. 40 min.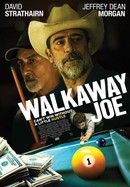 20) Walkaway Joe
the story of an unlikely friendship between a young boy searching for his father in pool halls across the country, and a wandering loner hiding from his past. In each other they experience the power of a second chance, and a shot at redemption.
May 8
NR
1 hr. 29 min.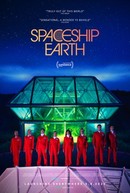 21) Spaceship Earth
Spaceship Earth
achieves liftoff as an engaging behind-the-scenes record of an audacious experiment -- and settles into orbit as poignant proof of the power of a shared dream.
May 8
NR
1 hr. 55 min.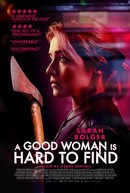 22) A Good Woman Is Hard to Find
A Good Woman Is Hard to Find
, but it isn't difficult to see a star in the making while watching Sarah Bolger's powerful performance in this gritty thriller.
May 8
NR
1 hr. 37 min.
23) Chasing Whiskey
Director Greg Olliver's documentary sheds light on the history of Jack Daniel's - the world's most iconic whiskey brand. With the help of interviews with Tim Matheson, Shooter Jennings, Eric Church, John Grisham, and Tina Sinatra alongside perspectives from fans in Japan, Cuba, the Australian outback, Beverly Hills, and Scotland, it explores how whiskey from the small town of Lynchburg, Tennessee, creates a global, cultural impact.
May 11
NR
24) Blood and Money
A retired veteran (Tom Berenger) hunting in the Allagash backcountry of Maine discovers a dead woman with a duffle bag full of money. He soon finds himself in a web of deceit and murder.
May 15
NR
1 hr. 29 min.

25) We Need to Talk About A.I.
We Need to Talk About A.I. discusses the rewards and risks of the advancement of this technology. Watch the world's top experts debate about the promised exponential gains versus the perceived existential threats brought by artificial intelligence. Will super-intelligent robots pose danger to human beings in the near future, like what some Hollywood movies made many of us to believe?
May 18
NR
1 hr. 26 min.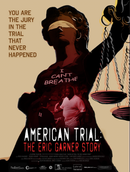 26) American Trial: The Eric Garner Story
American Trial: The Eric Garner Story is an unprecedented film event, an unscripted courtroom drama that presents the trial that never happened against the NYPD Officer who was videotaped putting Eric Garner in the chokehold that led to his death in 2014. American Trial employs real-life prosecutors and defense attorneys to conduct a totally unscripted mock trial using the real-life evidence, witnesses (including Esaw Snipes-Garner, Eric's widow), expert testimony and rules of criminal procedure; the only actor in the film is the man who plays the defendant, Officer Daniel Pantaleo. In American Trial: The Eric Garner Story, the audience is the jury and viewers decide whether Pantaleo should be found guilty or innocent -- a verdict the Garner family never had the chance to hear. American Trial: The Eric Garner Story premiered as a special presentation at the 2019 New York Film Festival.
May 18
NR
1 hr. 41 min.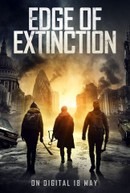 27) Edge of Extinction
15 years after a global apocalypse, mankind is on the verge of extinction. Civilization no longer exists, food is scarce and most eke out a living by stealing and killing. One boy clings onto life in the desolate British countryside, where staying away from others has been key to his survival. But this self-imposed isolation comes to an abrupt end when he crosses paths with another group of survivors and faces an enemy far more savage than any of them could imagine.
May 18
NR
2 hr. 41 min.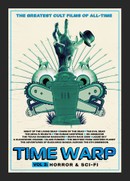 28) Time Warp: The Greatest Cult Films of All-Time Volume 2: Horror and Sci-Fi
The greatest cult horror and science fiction films of all-time are studied in vivid detail in the second volume of Time Warp. Includes groundbreaking classics like "Night of the Living Dead," and "The Texas Chainsaw Massacre," and sci-fi gems such as "Blade Runner," and "A Clockwork Orange."
May 19
NR
1 hr. 23 min.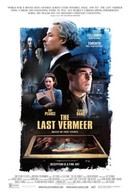 29) The Last Vermeer
While Joseph Piller (Claes Bang), a Dutch Jew, was fighting in the Resistance during the Second World War, the witty, debonair aesthete, Han van Meegeren (Guy Pearce) was hosting hedonistic soirées and selling Dutch art treasures to Hermann Goring and other top Nazis. Following the war, Piller becomes an investigator assigned the task of identifying and redistributing stolen art, resulting in the flamboyant van Meegeren being accused of collaboration -- a crime punishable by death. But, despite mounting evidence, Piller, with the aid of his assistant (Vicky Krieps), becomes increasingly convinced of Han's innocence and finds himself in the unlikely position of fighting to save his life.
May 20
R
1 hr. 57 min.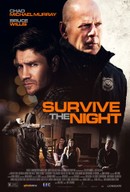 30) Survive the Night
After his brother Mathias is mortally wounded in a robbery gone bad, Jamie stalks trauma doctor Rich from the hospital to his home. While holding Rich's wife and daughter hostage, the unhinged murderer forces Rich to operate on Mathias. But in order for him and his family to survive the night, Rich must team up with his estranged tough-as-nails father, retired sheriff Frank, in order to gain the upper hand and turn the tables on the criminals.
May 20
R
1 hr. 29 min.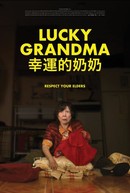 31) Lucky Grandma
Lucky Grandma
gives Tsai Chin a long-overdue opportunity to shine in a leading role -- but it's audiences who are the truly fortunate ones.
May 20
NR
1 hr. 27 min.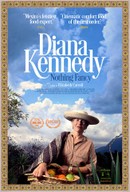 32) Diana Kennedy: Nothing Fancy
A documentary that lives up to its title,
Diana Kennedy: Nothing Fancy
shines an entertaining spotlight on the career and delightful personality of its subject.
May 22
NR
1 hr. 21 min.