Now Playing in a Theatre near you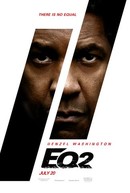 1) Equalizer 2
The Equalizer 2
delivers the visceral charge of a standard vigilante thriller, but this reunion of trusted talents ultimately proves a disappointing case study in diminishing returns.
Jul 20
R
2 hr. 9 min.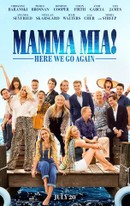 2) Mamma Mia! Here We Go Again
Mamma Mia! Here We Go Again
doubles down on just about everything fans loved about the original -- and my my, how can fans resist it?
Jul 20
PG13
1 hr. 54 min.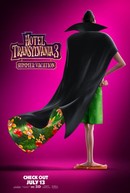 3) Hotel Transylvania 3: Summer Vacation
Hotel Transylvania 3: Summer Vacation
delivers exactly what fans will expect - which means another 97 agreeably lightweight minutes of fast-paced gags and colorful animation.
Jul 13
PG
1 hr. 37 min.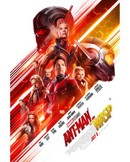 4) Ant-Man and the Wasp
A lighter, brighter superhero movie powered by the effortless charisma of Paul Rudd and Evangeline Lilly,
Ant-Man and The Wasp
offers a much-needed MCU palate cleanser.
Jul 6
PG13
1 hr. 58 min.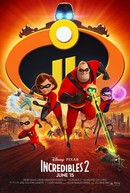 5) Incredibles 2
Incredibles 2
reunites Pixar's family crimefighting team for a long-awaited follow-up that may not quite live up to the original, but comes close enough to earn its name.
Jun 15
PG
1 hr. 58 min.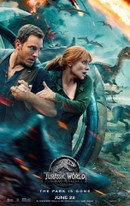 6) Jurassic World: Fallen Kingdom
Jurassic World: Fallen Kingdom
adds another set piece-packed entry to the blockbuster franchise, although genuinely thrilling moments are in increasingly short supply.
Jun 22
PG13
2 hr. 9 min.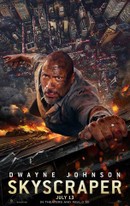 7) Skyscraper
Well-cast yet derivative,
Skyscraper
isn't exactly a towering action thriller feat, but it's solidly constructed enough to stand among the genre's more mildly diverting features.
Jul 13
PG13
1 hr. 43 min.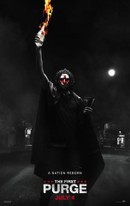 8) The First Purge
The First Purge
should satisfy fans of the franchise and filmgoers in the mood for violent vicarious thrills, even if its subtextual reach exceeds its grasp.
Jul 4
R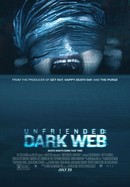 9) Unfriended: Dark Web
Unfriended: Dark Web
is more interested in chills than an exploration of its timely themes, but horror fans should still find this sequel to be steadily, undeniably effective.
Jul 20
R
1 hr. 28 min.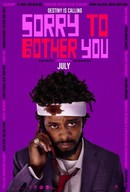 10) Sorry to Bother You
Fearlessly ambitious, scathingly funny, and thoroughly original,
Sorry to Bother You
loudly heralds the arrival of a fresh filmmaking talent in writer-director Boots Riley.
Jul 13
R
1 hr. 45 min.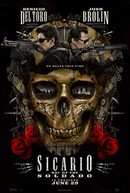 11) Sicario: Day of the Soldado
Though less subversive than its predecessor,
Sicario: Day of the Soldado
succeeds as a stylish, dynamic thriller -- even if its amoral machismo makes for grim viewing.
Jun 29
R
2 hr. 2 min.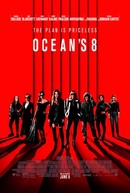 12) Ocean's 8
Ocean's 8
isn't quite as smooth as its predecessors, but still has enough cast chemistry and flair to lift the price of a ticket from filmgoers up for an undemanding caper.
Jun 8
PG13
1 hr. 50 min.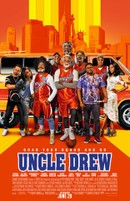 13) Uncle Drew
Kyrie Irving's crossover to comedy is amiable enough to score with basketball fans, but
Uncle Drew
is held back by formulaic plotting and too much product placement.
Jun 29
PG13
1 hr. 43 min.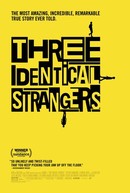 14) Three Identical Strangers
Surreal and surprising,
Three Identical Strangers
effectively questions the nature of reality and identity.
Jun 29
PG13
1 hr. 36 min.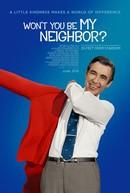 15) Won't You Be My Neighbor?
Won't You Be My Neighbor?
takes a fittingly patient and honest look at the life and legacy of a television pioneer whose work has enriched generations.
Jun 8
PG13
1 hr. 34 min.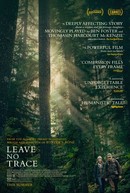 16) Leave No Trace
Leave No Trace
takes an effectively low-key approach to a potentially sensationalistic story -- and further benefits from brilliant work by Ben Foster and Thomasin McKenzie.
Jun 29
PG
1 hr. 49 min.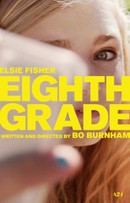 17) Eighth Grade
Eighth Grade
takes a look at its titular time period that offers a rare and resounding ring of truth while heralding breakthroughs for writer-director Bo Burnham and captivating star Elsie Fisher.
Jul 13
R
1 hr. 34 min.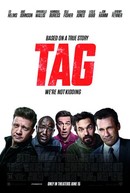 18) Tag
For audiences seeking a dose of high-concept yet undemanding action comedy,
Tag
might be close enough to it.
Jun 15
R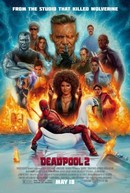 19) Deadpool 2
Though it threatens to buckle under the weight of its meta gags,
Deadpool 2
is a gory, gleeful lampoon of the superhero genre buoyed by Ryan Reynolds' undeniable charm.
May 18
R
1 hr. 59 min.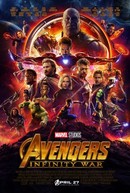 20) Avengers: Infinity War
Avengers: Infinity War
ably juggles a dizzying array of MCU heroes in the fight against their gravest threat yet, and the result is a thrilling, emotionally resonant blockbuster that (mostly) realizes its gargantuan ambitions.
Apr 27
PG13
2 hr. 36 min.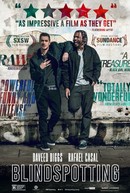 21) Blindspotting
As timely as it is overall impactful,
Blindspotting
blends buddy comedy with seething social commentary, and rises on the strength of Daveed Diggs' powerful performance.
Jul 20
R
1 hr. 35 min.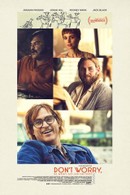 22) Don't Worry, He Won't Get Far on Foot
Don't Worry, He Won't Get Far on Foot
avoids inspirational biopic clichés thanks to sensitive work from writer-director Gus Van Sant and the admirable efforts of a well-chosen cast.
Jul 13
R
1 hr. 53 min.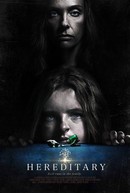 23) Hereditary
Hereditary
uses its classic setup as the framework for a harrowing, uncommonly unsettling horror film whose cold touch lingers long beyond the closing credits.
Jun 8
R
2 hr. 7 min.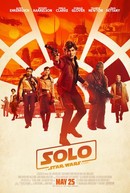 24) Solo: A Star Wars Story
A flawed yet fun and fast-paced space adventure,
Solo: A Star Wars Story
should satisfy newcomers to the saga as well as longtime fans who check their expectations at the theater door.
May 25
PG13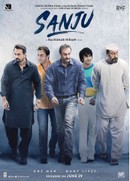 25) Sanju
Few lives in our times are as dramatic and enigmatic as the saga of Sanjay Dutt. Coming from a family of cinema legends, he himself became a film star, and then saw dizzying heights and darkest depths: adulation of diehard fans, unending battles with various addictions, brushes with the underworld, prison terms, loss of loved ones, and the haunting speculation that he might or might not be a terrorist. Sanju is in turns a hilarious and heartbreaking exploration of one man's battle against his own wild self and the formidable external forces trying to crush him. It depicts the journey of a man through everything that life can throw at him. Some true stories leave you thinking "did this really happen?" This is one such unbelievable story that happens to be true.
Jun 29
NR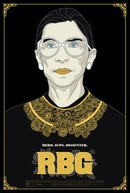 26) RBG
RBG
might be preaching to the choir of viewers who admire Supreme Court Justice Ruth Bader Ginsberg, but it does so effectively.
May 4
PG
1 hr. 36 min.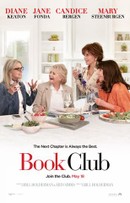 27) Book Club
Book Club
only intermittently rises to the level of its impressive veteran cast; fortunately, they're more than enough to bring pedestrian material entertainingly to life.
May 18
PG13
1 hr. 44 min.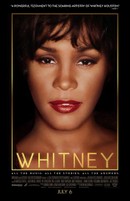 28) Whitney
Whitney
shifts from soaring highs to heartbreaking lows with palpable emotion and grace befitting its singular subject.
Jul 6
R
2 hr. 0 min.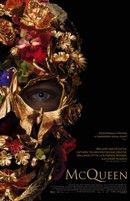 29) McQueen
McQueen
offers an intimate, well-sourced, and overall moving look at a young life and brilliant career that were tragically cut short.
Jul 20
NR
1 hr. 51 min.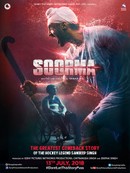 30) Soorma
Soorma tells the story of the international hockey player Sandeep Singh, played by Diljit Dosanjh, who was paralyzed and wheelchair-bound for two years after an accidental gunshot injured him in 2006.The film's tagline is The Greatest Comeback Story of the Hockey Legend Sandeep Singh. Fighting against all odds, Sandeep got back on his feet and made a comeback to international hockey in 2008. India won the 2009 Sultan Azlan Shah Cup under his captaincy and went on to qualify for the 2012 Olympics.
Jul 13
NR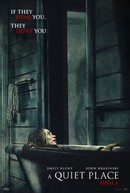 31) A Quiet Place
A Quiet Place
artfully plays on elemental fears with a ruthlessly intelligent creature feature that's as original as it is scary -- and establishes director John Krasinski as a rising talent.
Apr 6
PG13
1 hr. 30 min.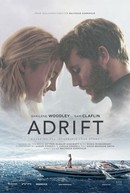 32) Adrift
Adrift
sails smoothly between love story and survival drama, thanks in large part to a gripping central performance from Shailene Woodley.
Jun 1
PG13
2 hr. 0 min.