Now Playing in a Theatre near you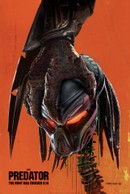 1) The Predator
The Predator
has violence and quips to spare, but its chaotically hollow action adds up to another missed opportunity for a franchise increasingly defined by disappointment.
Sep 14
R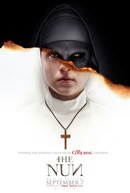 2) The Nun
The Nun
boasts strong performances, spooky atmospherics, and a couple decent set-pieces, but its sins include inconsistent logic and narrative slackness.
Sep 7
R
1 hr. 36 min.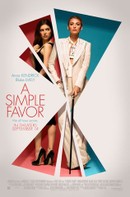 3) A Simple Favor
Twisty, twisted, and above all simply fun,
A Simple Favor
casts a stylish mommy noir spell strengthened by potent performances from Anna Kendrick and Blake Lively.
Sep 14
R
1 hr. 56 min.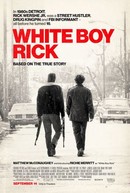 4) White Boy Rick
Solid work from the cast - particularly a scene-stealing Matthew McConaughey - helps
White Boy Rick
make up for a number of missed opportunities in the script.
Sep 14
R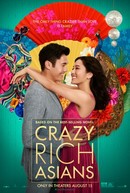 5) Crazy Rich Asians
With a terrific cast and a surfeit of visual razzle dazzle,
Crazy Rich Asians
takes a satisfying step forward for screen representation while deftly drawing inspiration from the classic -- and still effective -- rom-com formula.
Aug 15
PG13
2 hr. 0 min.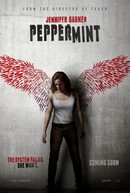 6) Peppermint
Far from refreshing,
Peppermint
wastes strong work from Jennifer Garner on a dreary vigilante revenge story that lacks unique twists or visceral thrills.
Sep 7
R
1 hr. 42 min.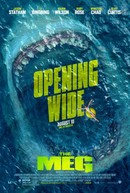 7) The Meg
The Meg
sets audiences up for a good old-fashioned B-movie creature feature, but lacks the genre thrills -- or the cheesy bite -- to make it worth diving in.
Aug 10
PG13
1 hr. 54 min.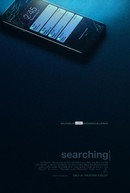 8) Searching
Searching
's timely premise and original execution are further bolstered by well-rounded characters brought to life by a talented cast.
Aug 31
PG13
1 hr. 41 min.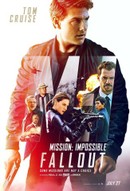 9) Mission: Impossible - Fallout
Fast, sleek, and fun,
Mission: Impossible - Fallout
lives up to the "impossible" part of its name by setting yet another high mark for insane set pieces in a franchise full of them.
Jul 27
PG13
2 hr. 27 min.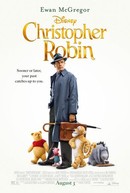 10) Christopher Robin
Christopher Robin
may not equal A.A. Milne's stories -- or their animated Disney adaptations -- but it should prove sweet enough for audiences seeking a little childhood magic.
Aug 3
PG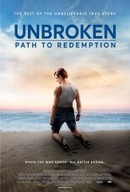 11) Unbroken: Path to Redemption
Based on Laura Hillenbrand's bestselling book, UNBROKEN: PATH TO REDEMPTION begins where the hit movie Unbrokenconcludes, sharing the next amazing chapter of the unbelievable true story of Olympian and World War II hero Louis Zamperini. Haunted by nightmares of his torment, Louie sees himself as anything but a hero. Then, he meets Cynthia, a young woman who captures his eye-and his heart. Louie's wrathful quest for revenge drives him deeper into despair, putting the couple on the brink of divorce. Until Cynthia experiences Billy Graham's 1949 Los Angeles Crusade where she finds faith in God and a renewed commitment to her marriage and her husband. Now, her most fervent prayer is for God to help Louie find the peace and forgiveness he so desperately needs. UNBROKEN: PATH TO REDEMPTION brings to life the rest of this powerful real-life story of forgiveness, redemption, and amazing grace.
Sep 14
PG13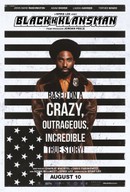 12) BlacKkKlansman
BlacKkKlansman
uses history to offer bitingly trenchant commentary on current events -- and brings out some of Spike Lee's hardest-hitting work in decades along the way.
Aug 10
R
2 hr. 15 min.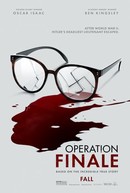 13) Operation Finale
Operation Finale
is well-intentioned, well-acted, and overall entertaining, even if the depth and complexity of the real-life events depicted can get a little lost in their dramatization.
Aug 29
PG13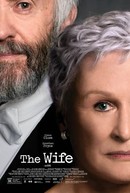 14) The Wife
The Wife
relies on the strength of Glenn Close's performance to drive home the power of its story -- and she proves thoroughly, grippingly up to the task.
Aug 17
R
1 hr. 40 min.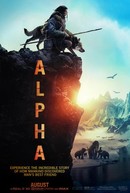 15) Alpha
Well-acted and beautifully filmed,
Alpha
offers a canine-assisted epic adventure that blends rousing action with an extra helping of canine charm.
Aug 17
PG13
1 hr. 37 min.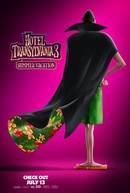 16) Hotel Transylvania 3: Summer Vacation
Hotel Transylvania 3: Summer Vacation
delivers exactly what fans will expect - which means another 97 agreeably lightweight minutes of fast-paced gags and colorful animation.
Jul 13
PG
1 hr. 37 min.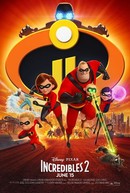 17) Incredibles 2
Incredibles 2
reunites Pixar's family crimefighting team for a long-awaited follow-up that may not quite live up to the original, but comes close enough to earn its name.
Jun 15
PG
1 hr. 58 min.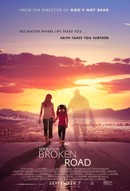 18) God Bless the Broken Road
God Bless the Broken Road tells the story of a young mother who loses her husband in Afghanistan and struggles to raise their young daughter in his absence. The film combines elements of faith, country music, and stock car racing while paying tribute to those who serve in the United States Military.
Sep 7
PG
1 hr. 53 min.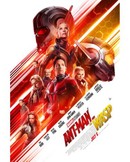 19) Ant-Man and the Wasp
A lighter, brighter superhero movie powered by the effortless charisma of Paul Rudd and Evangeline Lilly,
Ant-Man and The Wasp
offers a much-needed MCU palate cleanser.
Jul 6
PG13
1 hr. 58 min.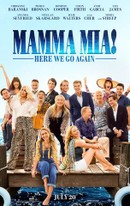 20) Mamma Mia! Here We Go Again
Mamma Mia! Here We Go Again
doubles down on just about everything fans loved about the original -- and my my, how can fans resist it?
Jul 20
PG13
1 hr. 54 min.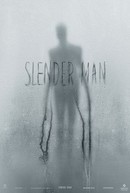 21) Slender Man
Slender Man
might be thin, but he's positively robust compared to the flimsy assortment of scares generated by the would-be chiller that bears his name.
Aug 10
PG13
1 hr. 33 min.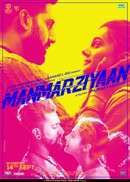 22) Husband Material (Manmarziyaan)
Rummi (Pannu) is a free-spirited young woman. She lives with her extended family in Punjab state, doing her best to be a good daughter. But youthful desires have led her to Vicky (Kaushal). With his impulsive nature and shock of dyed-blue hair, he's the excitement she wants right now. How long can they keep their trysts secret from her family?
NR
2 hr. 30 min.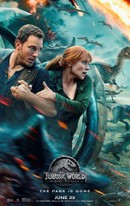 23) Jurassic World: Fallen Kingdom
Jurassic World: Fallen Kingdom
adds another set piece-packed entry to the blockbuster franchise, although genuinely thrilling moments are in increasingly short supply.
Jun 22
PG13
2 hr. 9 min.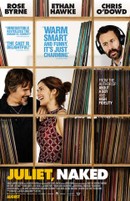 24) Juliet, Naked
Juliet, Naked
's somewhat familiar narrative arc is elevated by standout work from a charming cast led by a well-matched Rose Byrne and Ethan Hawke.
Aug 17
R
1 hr. 38 min.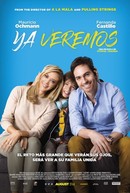 25) Ya Veremos
The story of Santi, a preteen who is dealing with the recent separation of his parents Rodrigo and Alejandra. Despite their divorce, Santi's parents are both desperately devoted to their son. When the three learn that Santi has a medical condition that could jeopardize his eyesight, Santi's father encourages him to make a list of places and things he wants to see and do before losing his sight completely. Santi immediately obliges with an elaborate list but with one condition - the estranged couple must come together to help him fulfill his dreams. As the three embark on the amazing, sometimes wacky adventure, the couple must learn how to live together for the sake of their son. But will the adventure open their eyes and make separating impossible? We'll see....
Aug 31
PG13
1 hr. 30 min.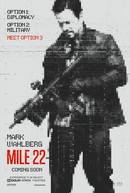 26) Mile 22
Mile 22
lets the bullets fly -- and not much else -- in a thrill-deficient action thriller whose title proves sadly fitting for a film that feels close to a marathon endurance test.
Aug 17
R
1 hr. 30 min.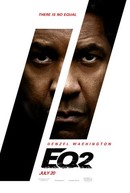 27) Equalizer 2
The Equalizer 2
delivers the visceral charge of a standard vigilante thriller, but this reunion of trusted talents ultimately proves a disappointing case study in diminishing returns.
Jul 20
R
2 hr. 9 min.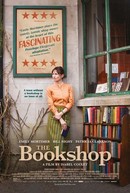 28) The Bookshop
A rare adaptation that sticks too closely to its source material,
The Bookshop
's meticulously crafted world building gets lost in its meandering pace.
Aug 24
PG
1 hr. 53 min.
29) Teen Titans Go! To the Movies
Teen Titans Go! To the Movies
distills the enduring appeal of its colorful characters into a charmingly light-hearted adventure whose wacky humor fuels its infectious fun -- and belies a surprising level of intelligence.
Jul 27
PG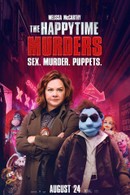 30) The Happytime Murders
The Happytime Murders
wastes its intriguingly transgressive premise on a witless comedy that blindly pushes buttons instead of attempting to tell an entertaining story.
Aug 24
R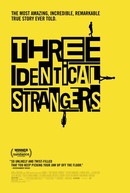 31) Three Identical Strangers
Surreal and surprising,
Three Identical Strangers
effectively questions the nature of reality and identity.
Jun 29
PG13
1 hr. 36 min.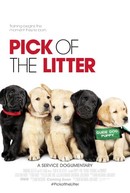 32) Pick of the Litter
Pick of the Litter
has all the fluffy adorableness audiences expect from a puppy documentary, along with a story that's as edifying as it is heartwarming.
Aug 31
NR
1 hr. 21 min.