Now Playing in a Theatre near you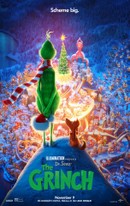 1) The Grinch
The Grinch
gives the classic Seuss source material a brightly animated update that's solidly suitable for younger viewers without adding substantially to the story's legacy.
Nov 9
PG
1 hr. 26 min.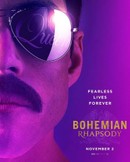 2) Bohemian Rhapsody
Bohemian Rhapsody
hits a handful of high notes, but as an in-depth look at a beloved band, it offers more of a medley than a true greatest hits collection.
Nov 2
PG13
2 hr. 14 min.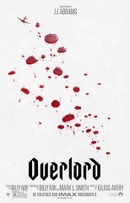 3) Overlord
Part revisionist war drama, part zombie thriller, and part all-out genre gorefest,
Overlord
offers A-level fun for B-movie fans of multiple persuasions.
Nov 9
R
1 hr. 49 min.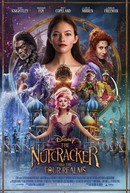 4) The Nutcracker and the Four Realms
Lacking a transporting yuletide story or dazzling dance routines,
The Nutcracker and the Four Realms
is a hollow holiday confection that's lovely to look at -- and easy to forget.
Nov 2
PG
1 hr. 39 min.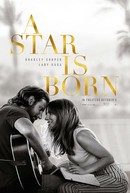 5) A Star Is Born
With appealing leads, deft direction, and an affecting love story,
A Star Is Born
is a remake done right -- and a reminder that some stories can be just as effective in the retelling.
Oct 5
R
2 hr. 15 min.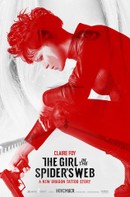 6) The Girl in the Spider's Web
The Girl in the Spider's Web
focuses on the action elements of its source material for a less complex -- and only sporadically effective -- franchise reboot.
Nov 9
R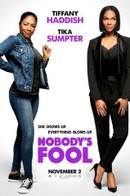 7) Nobody's Fool
Nobody's Fool
has a pair of strong leads and a smattering of scenes that highlight Tiffany Haddish's talents -- all of which only make the uninspired end results more frustrating.
Nov 2
R
1 hr. 50 min.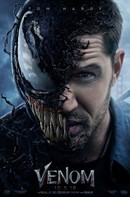 8) Venom
Venom
's first standalone movie turns out to be like the comics character in all the wrong ways - chaotic, noisy, and in desperate need of a stronger attachment to Spider-Man.
Oct 5
PG13
1 hr. 52 min.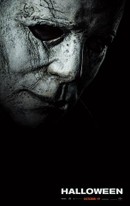 9) Halloween
Halloween
largely wipes the slate clean after decades of disappointing sequels, ignoring increasingly elaborate mythology in favor of basic - yet still effective - ingredients.
Oct 19
R
1 hr. 49 min.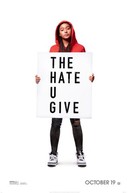 10) The Hate U Give
Led by a breakout turn from Amandla Stenberg, the hard-hitting
The Hate U Give
emphatically proves the YA genre has room for much more than magic and romance.
Oct 19
PG13
2 hr. 12 min.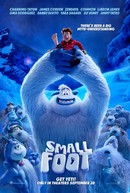 11) Smallfoot
Smallfoot
offers a colorful distraction that should keep younger viewers entertained - and a story whose message might even resonate with older audiences.
Sep 28
PG
1 hr. 49 min.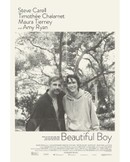 12) Beautiful Boy
Beautiful Boy
sees Timothée Chalamet and Steve Carell delivering showcase work that's often powerful enough to make up for the story's muted emotional impact.
Nov 9
R
1 hr. 52 min.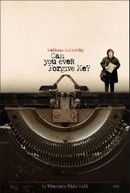 13) Can You Ever Forgive Me?
Deftly directed and laced with dark wit,
Can You Ever Forgive Me?
proves a compelling showcase for deeply affecting work from Richard E. Grant and Melissa McCarthy.
Oct 19
R
1 hr. 47 min.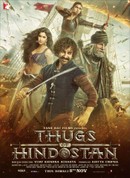 14) Thugs of Hindostan
Vijay Krishna Acharya (Victor), the writer-director of the all-time YRF blockbuster DHOOM:3, teams up once again with Aamir Khan in THUGS OF HINDOSTAN along with Amitabh Bachchan to give the audience a never seen before experience of larger than life filmmaking! This YRF film holds a double bonanza by bringing together Amitabh Bachchan and Aamir Khan together for the first time ever. That in itself, is film lore in making!
Nov 8
NR
2 hr. 55 min.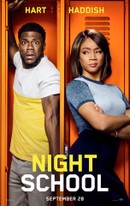 15) Night School
Night School
's funny stars and seemingly promising setup add up to a disappointingly scattershot comedy whose laughs are largely held in detention.
Sep 28
PG13
1 hr. 51 min.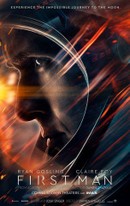 16) First Man
First Man
uses a personal focus to fuel a look back at a pivotal moment in human history - and takes audiences on a soaring dramatic journey along the way.
Oct 12
PG13
2 hr. 18 min.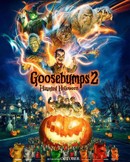 17) Goosebumps 2: Haunted Halloween
Goosebumps 2: Haunted Halloween
offers a handful of treats for very young viewers, but compared to the entertaining original, this sequel is a ding dong to ditch.
Oct 12
PG
1 hr. 40 min.
18) Free Solo
Free Solo
depicts athletic feats that many viewers will find beyond reason - and grounds the attempts in passions that are all but universal.
Sep 28
PG13
1 hr. 37 min.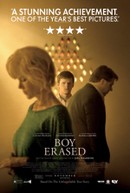 19) Boy Erased
Anchored in empathy by writer-director-star Joel Edgerton,
Boy Erased
proves the road to complex, powerfully performed drama can also be paved with good intentions.
Nov 2
R
1 hr. 51 min.
20) Hunter Killer
Much like the submarine in its story,
Hunter Killer
cruises the murky action depths, following a perfunctory course into territory that's been charted many times before.
Oct 26
R
2 hr. 0 min.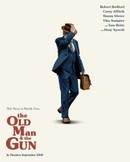 21) The Old Man & the Gun
A well-told story brought to life by a beautifully matched cast,
The Old Man & the Gun
is pure, easygoing entertainment for film fans - and a fitting farewell to a legend.
Oct 19
PG13
1 hr. 33 min.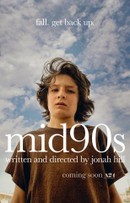 22) Mid90s
Mid90s
tells a clear-eyed yet nostalgic coming-of-age tale that might mark the start of an auspicious new career for debuting writer-director Jonah Hill.
Oct 26
R
1 hr. 24 min.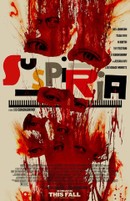 23) Suspiria
Suspiria
attacks heady themes with garish vigor, offering a viewing experience that's daringly confrontational - and definitely not for everyone.
Oct 26
R
2 hr. 32 min.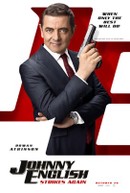 24) Johnny English Strikes Again
Johnny English Strikes Again
might get a few giggles out of viewers pining for buffoonish pratfalls, but for the most part, this sequel simply strikes out.
Oct 26
PG
1 hr. 28 min.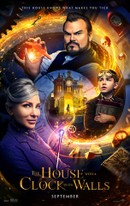 25) The House with a Clock in Its Walls
An entertaining PG detour for gore maestro Eli Roth,
The House with a Clock in Its Walls
is a family-friendly blend of humor and horror with an infectious sense of fun.
Sep 21
PG
1 hr. 44 min.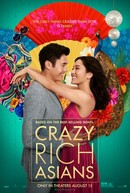 26) Crazy Rich Asians
With a terrific cast and a surfeit of visual razzle dazzle,
Crazy Rich Asians
takes a satisfying step forward for screen representation while deftly drawing inspiration from the classic -- and still effective -- rom-com formula.
Aug 15
PG13
2 hr. 0 min.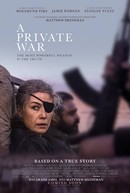 27) A Private War
A Private War
honors its real-life subject with a sober appraisal of the sacrifices required of journalists on the front lines - and career-best work by Rosamund Pike.
Nov 16
R
1 hr. 46 min.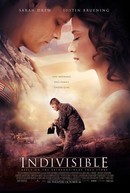 28) Indivisible
INDIVISIBLE is based on the extraordinary true story of Army Chaplain Darren Turner and his wife Heather. With a strong, faith-filled marriage, the Turners are ready to follow their calling: serving God, family, and country. Fresh from seminary and basic training, Chaplain Turner and his family arrive at Fort Stewart. Yet before the Turners can even unpack their new house, Darren is deployed to Iraq. Heather is left taking care of their three young children alone... as well as serving the families of the other deployed soldiers. Despite a desire to stay connected with their loved ones, the harsh realities of war take a daily toll over the course of the Battalion's extended deployment. Meanwhile back home, babies are born, kids keep growing, and nerves are frayed with every late-night knock on the door. With deeply etched battle scars, the soldiers' long-awaited homecoming is much different than any of their families anticipated. Carrying burdens the other can't comprehend, the Turners must decide if they're willing to face one more battle: the fight to save their marriage.
Oct 26
PG13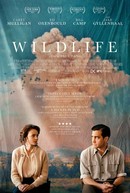 29) Wildlife
Wildlife
's portrait of a family in crisis is beautifully composed by director Paul Dano -- and brought brilliantly to life by a career-best performance from Carey Mulligan.
Oct 19
PG13
1 hr. 44 min.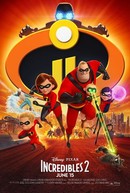 30) Incredibles 2
Incredibles 2
reunites Pixar's family crimefighting team for a long-awaited follow-up that may not quite live up to the original, but comes close enough to earn its name.
Jun 15
PG
1 hr. 58 min.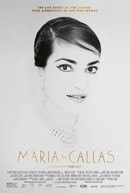 31) Maria By Callas
Maria by Callas
offers an intimate look at the life of a brilliantly talented artist whose absorbing story matches the operatic heights reached by her work.
Nov 2
PG
1 hr. 35 min.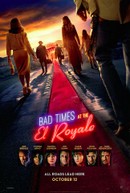 32) Bad Times at the El Royale
Smart, stylish, and packed with solid performances,
Bad Times at the El Royale
delivers pure popcorn fun with the salty tang of social subtext.
Oct 12
R
2 hr. 20 min.