Now Playing in a Theatre near you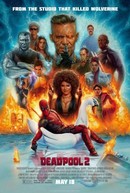 1) Deadpool 2
Though it threatens to buckle under the weight of its meta gags,
Deadpool 2
is a gory, gleeful lampoon of the superhero genre buoyed by Ryan Reynolds' undeniable charm.
May 18
R
1 hr. 59 min.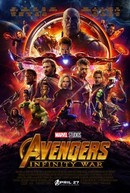 2) Avengers: Infinity War
Avengers: Infinity War
ably juggles a dizzying array of MCU heroes in the fight against their gravest threat yet, and the result is a thrilling, emotionally resonant blockbuster that (mostly) realizes its gargantuan ambitions.
Apr 27
PG13
2 hr. 36 min.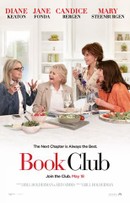 3) Book Club
Book Club
only intermittently rises to the level of its impressive veteran cast; fortunately, they're more than enough to bring pedestrian material entertainingly to life.
May 18
PG13
1 hr. 44 min.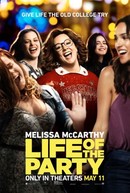 4) Life of the Party
Life of the Party
's good-natured humor and abundance of onscreen talent aren't enough to make up for jumbled direction and a script that misses far more often than it hits.
May 11
PG13
1 hr. 45 min.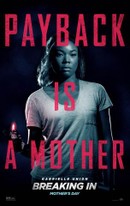 5) Breaking In
Breaking In
is proof that Gabrielle Union deserves more leading roles -- particularly in films that offer more than this rote, disposable action thriller.
May 11
PG13
1 hr. 28 min.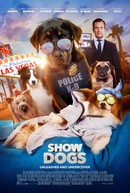 6) Show Dogs
Show Dogs
may entertain very young viewers, but for anyone else, it threatens the cinematic equivalent of a rolled-up newspaper on the snout.
May 18
PG
1 hr. 32 min.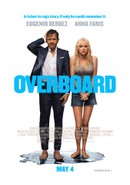 7) Overboard
Overboard
makes poor use of the ever-charming Anna Faris -- and chooses questionable source material -- to offer a remake that fails to clear the fairly low bar set by the original.
May 4
PG13
1 hr. 50 min.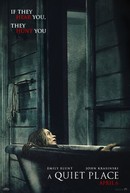 8) A Quiet Place
A Quiet Place
artfully plays on elemental fears with a ruthlessly intelligent creature feature that's as original as it is scary -- and establishes director John Krasinski as a rising talent.
Apr 6
PG13
1 hr. 30 min.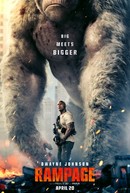 9) Rampage
Rampage
isn't as fun as its source material, but the movie's sheer button-mashing abandon might satisfy audiences in the mood for a brainless blockbuster.
Apr 13
PG13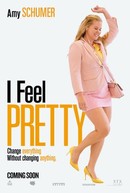 10) I Feel Pretty
I Feel Pretty
has a charming star and the outline of a worthwhile comedy -- but unlike its suddenly confident central character, it suffers from a fundamental lack of conviction.
Apr 20
PG13
1 hr. 50 min.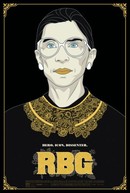 11) RBG
RGB
might be preaching to the choir of viewers who admire Supreme Court Justice Ruth Bader Ginsberg, but it does so effectively.
May 4
PG
1 hr. 36 min.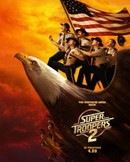 12) Super Troopers 2
Meow that the wait for
Super Troopers 2
is finally over, all but the most devoted fans mustache themselves why they waited so long for such cruel and tragic shenanigans.
Apr 20
R
1 hr. 40 min.
13) Black Panther
Black Panther
elevates superhero cinema to thrilling new heights while telling one of the MCU's most absorbing stories -- and introducing some of its most fully realized characters.
Feb 16
PG13
2 hr. 15 min.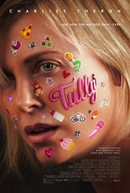 14) Tully
Tully
delves into the modern parenthood experience with an admirably deft blend of humor and raw honesty, brought to life by an outstanding performance by Charlize Theron.
May 4
R
1 hr. 34 min.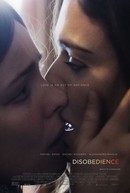 15) Disobedience
Disobedience
explores a variety of thought-provoking themes, bolstered by gripping work from leads Rachel Weisz, Rachel McAdams, and Alessandro Nivola.
Apr 27
R
1 hr. 54 min.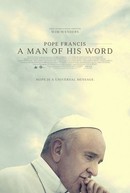 16) Pope Francis - A Man of His Word
Pope Francis - A Man of His Word
offers a compelling look at the pontiff's ideas and message, even if its distance from the man means it won't win many new converts.
May 18
PG
1 hr. 36 min.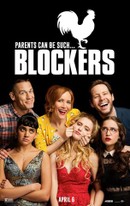 17) Blockers
Blockers
puts a gender-swapped spin on the teen sex comedy -- one elevated by strong performances, a smartly funny script, and a surprisingly enlightened perspective.
Apr 6
R
1 hr. 42 min.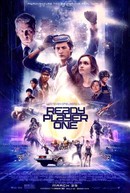 18) Ready Player One
Ready Player One
is a sweetly nostalgic thrill ride that neatly encapsulates Spielberg's strengths while adding another solidly engrossing adventure to his filmography.
Mar 29
PG13
2 hr. 20 min.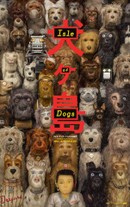 19) Isle of Dogs
The beautifully stop-motion animated
Isle of Dogs
finds Wes Anderson at his detail-oriented best while telling one of the director's most winsomely charming stories.
Apr 13
PG13
1 hr. 41 min.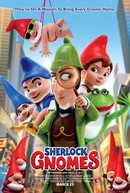 20) Sherlock Gnomes
Sherlock Gnomes
is sadly, utterly stumped by the mystery of the reason for its own existence.
Mar 23
PG
1 hr. 26 min.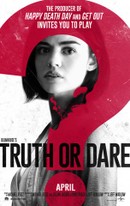 21) Blumhouse's Truth or Dare
Truth or Dare
's slick presentation isn't enough to make this mediocre horror outing much more frightening than an average round of the real-life game.
Apr 13
PG13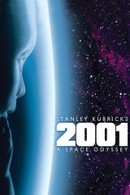 22) 2001: A Space Odyssey
One of the most influential of all sci-fi films -- and one of the most controversial -- Stanley Kubrick's 2001 is a delicate, poetic meditation on the ingenuity -- and folly -- of mankind.
Jan 1
G
2 hr. 19 min.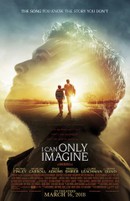 23) I Can Only Imagine
I Can Only Imagine
's message will have the most impact among Christian audiences, but overall, its performances and storytelling represent a notable evolution in faith-based cinema.
Mar 16
PG
1 hr. 50 min.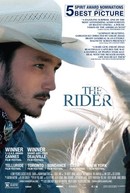 24) The Rider
The Rider
's hard-hitting drama is only made more effective through writer-director Chloé Zhao's use of untrained actors to tell the movie's fact-based tale.
Apr 13
R
1 hr. 44 min.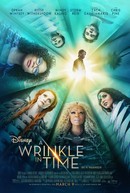 25) A Wrinkle in Time
A Wrinkle in Time
is visually gorgeous, big-hearted, and occasionally quite moving; unfortunately, it's also wildly ambitious to a fault, and often less than the sum of its classic parts.
Mar 9
PG
1 hr. 49 min.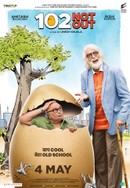 26) 102 Not Out
102 Not Out is an ageless comedy that brings together Indian Cinema's two biggest stalwarts - Amitabh Bachchan and Rishi Kapoor - after 27 years with the two legends playing father-son duo for the first time. 102 years young, Dattatraya Vakharia (Bachchan) lives life to the fullest and wants to break the record of oldest living man - that's held by a 118 years old Chinese. Dattatraya wants to live a stress free life in order to become the oldest living man. However, there is only one hindrance--his 75 year old son Babulal (Kapoor) who has resigned himself to a life of old age stuck in drudgery. Dattatraya now must find means and ways to change Babulal's sad and grumpy demeanor so that he doesn't become a deterrent in breaking the record. Little do they realize that this roller coaster ride filled with comedy, emotion and commotion, will change them and their relationship forever.
May 4
PG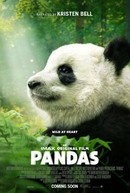 27) Pandas
Pandas are beloved around the world, and now they are coming to the big screen in the IMAX (R) original film "Pandas," a breathtaking documentary adventure and amazing experience for the whole family. At Chengdu Panda Base in China, scientists are dedicated to protecting the species by breeding adult Giant Pandas in order to introduce cubs into the wild. This film follows one such researcher, whose passion leads her to initiate a new technique inspired by a black bear program in rural New Hampshire. What starts as a cross-culture collaboration becomes a life-changing journey for an American biologist who crosses an ocean to join her; a scientist from Inner Mongolia; and a very curious female cub named Qian Qian, born in captivity. Captured with IMAX (R) Cameras, join Qian Qian on an exciting new adventure in the mountains of Sichuan as she takes her first steps outside her protected habitat, discovering her true animal nature... even as she faces the challenges of the unknown.
Apr 6
G
40min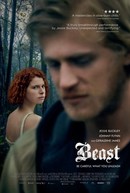 28) Beast
Beast
plays like bleak poetry, unfurling its psychological thrills while guided by its captivating leads and mesmerizing, visceral visuals.
May 11
R
1 hr. 47 min.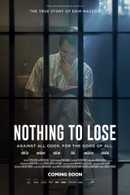 29) Nothing To Lose (Nada que perder)
"Nothing to Lose" is the authorized biopic of Edir Macedo, the founder and spiritual leader of The Universal Church of the Kingdom of God worldwide and owner of RecordTV in Brazil. Based on the books of the eponymous trilogy, the film "Nothing to Lose" tells the life story Edir Macedo, a man who overcame obstacles and turmoil in pursuit of his conviction.
May 11
PG
2 hr. 10 min.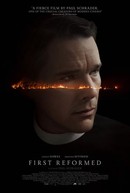 30) First Reformed
Brought to life by delicate work from writer-director Paul Schrader and elevated by a standout performance by Ethan Hawke,
First Reformed
takes a sensitive and suspenseful look at weighty themes.
May 18
R
1 hr. 48 min.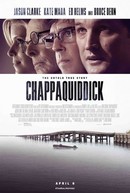 31) Chappaquiddick
Chappaquidick
can't help leaving some of this true story's most intriguing questions unanswered, but it's bolstered by outstanding work from Jason Clarke in the central role.
Apr 6
PG13
1 hr. 41 min.
32) Let the Sunshine In (Un beau soleil intérieur)
Let the Sunshine In
pairs a powerful performance from Juliette Binoche with a layered drama that presents director Claire Denis at her most assured.
Apr 27
NR
1 hr. 36 min.