Now Playing in a Theatre near you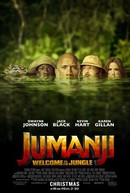 1) Jumanji: Welcome to the Jungle
Jumanji: Welcome to the Jungle
uses a charming cast and a humorous twist to offer an undemanding yet solidly entertaining update on its source material.
Dec 20
PG13
1 hr. 52 min.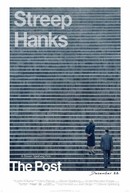 2) The Post
The Post
's period setting belies its bitingly timely themes, brought compellingly to life by director Steven Spielberg and an outstanding ensemble cast.
Jan 12
PG13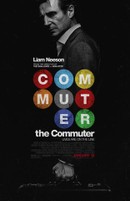 3) The Commuter
The Commuter
's cast is better than its workmanlike script - which helps make this reasonably diverting Liam Neeson action thriller worth the price of a matinee ticket or rental, if not a full-price ticket.
Jan 12
PG13
1 hr. 45 min.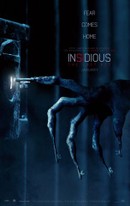 4) Insidious: The Last Key
Insidious: The Last Key
offers franchise star Lin Shaye another welcome opportunity to take the lead, but her efforts aren't enough to rescue this uninspired sequel.
Jan 5
PG13
1 hr. 43 min.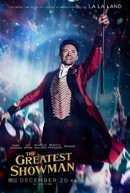 5) The Greatest Showman
The Greatest Showman
tries hard to dazzle the audience with a Barnum-style sense of wonder -- but at the expense of its complex subject's far more intriguing real-life story.
Dec 20
PG
1 hr. 45 min.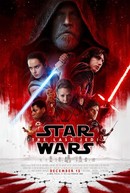 6) Star Wars: The Last Jedi
Star Wars: The Last Jedi
honors the saga's rich legacy while adding some surprising twists -- and delivering all the emotion-rich action fans could hope for.
Dec 15
PG13
2 hr. 32 min.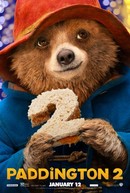 7) Paddington 2
Paddington 2
honors its star's rich legacy with a sweet-natured sequel whose adorable visuals are matched by a story perfectly balanced between heartwarming family fare and purely enjoyable all-ages adventure.
Jan 12
PG
1 hr. 45 min.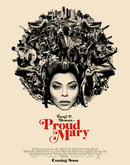 8) Proud Mary
Taraji P. Henson is Mary, a hit woman working for an organized crime family in Boston, whose life is completely turned around when she meets a young boy whose path she crosses when a professional hit goes bad.
Jan 12
R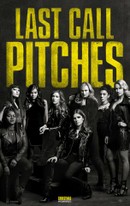 9) Pitch Perfect 3
Pitch Perfect 3
strains to recapture the magic that helped the original spawn a franchise, but ends up sending this increasingly unnecessary trilogy out on a low note.
Dec 22
PG13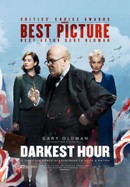 10) Darkest Hour
Darkest Hour
is held together by Gary Oldman's electrifying performance, which brings Winston Churchill to life even when the movie's narrative falters.
Dec 22
PG13
2 hr. 5 min.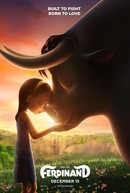 11) Ferdinand
Ferdinand
's colorful update on a classic tale doesn't go anywhere unexpected, but its timeless themes -- and John Cena's engaging voice work in the title role -- make for family-friendly fun.
Dec 15
PG
12) Coco
Coco
's rich visual pleasures are matched by a thoughtful narrative that takes a family-friendly -- and deeply affecting -- approach to questions of culture, family, life, and death.
Nov 22
PG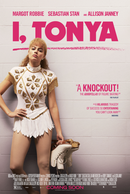 13) I, Tonya
Led by strong work from Margot Robbie and Alison Janney,
I, Tonya
finds the humor in its real-life story without losing sight of its more tragic -- and emotionally resonant -- elements.
Jan 19
R
1 hr. 59 min.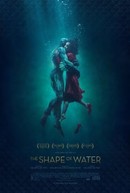 14) The Shape of Water
The Shape of Water
finds Guillermo del Toro at his visually distinctive best -- and matched by an emotionally absorbing story brought to life by a stellar Sally Hawkins performance.
Dec 22
R
1 hr. 59 min.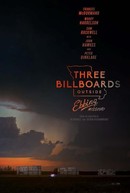 15) Three Billboards Outside Ebbing, Missouri
Three Billboards Outside Ebbing, Missouri
deftly balances black comedy against searing drama -- and draws unforgettable performances from its veteran cast along the way.
Dec 1
R
1 hr. 55 min.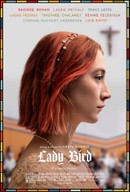 16) Lady Bird
Lady Bird
delivers fresh insights about the turmoil of adolescence -- and reveals writer-director Greta Gerwig as a fully formed filmmaking talent.
Nov 3
R
1 hr. 33 min.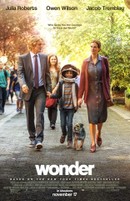 17) Wonder
Wonder
doesn't shy away from its bestselling source material's sentiment, but this well-acted and overall winsome drama earns its tugs at the heartstrings.
Nov 17
PG
1 hr. 53 min.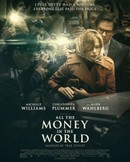 18) All the Money in the World
All the Money in the World
offers an absorbing portrayal of a true story, brought compellingly to life by a powerful performance from Christopher Plummer.
Dec 25
R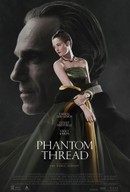 19) Phantom Thread
Phantom Thread
's finely woven narrative is filled out nicely by humor, intoxicating romantic tension, and yet another impressively committed performance from Daniel Day-Lewis.
Jan 19
R
2 hr. 10 min.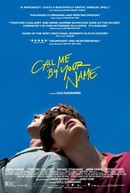 20) Call Me by Your Name
Call Me by Your Name
offers a melancholy, powerfully affecting portrait of first love, empathetically acted by Timothée Chalamet and Armie Hammer.
Nov 24
R
2 hr. 10 min.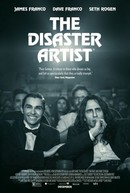 21) The Disaster Artist
Oh, hai Mark.
The Disaster Artist
is a surprisingly poignant and charming movie-about-a-movie that explores the creative process with unexpected delicacy.
Dec 8
R
1 hr. 44 min.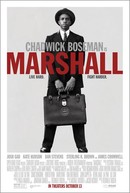 22) Marshall
Marshall
takes an illuminating, well-acted look at its real-life subject's early career that also delivers as an entertainingly old-fashioned courtroom drama.
Oct 13
PG13
1 hr. 58 min.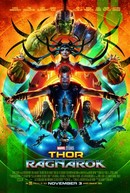 23) Thor: Ragnarok
Exciting, funny, and above all fun,
Thor: Ragnarok
is a colorful cosmic adventure that sets a new standard for its franchise -- and the rest of the Marvel Cinematic Universe.
Nov 3
PG13
2 hr. 10 min.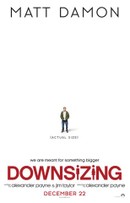 24) Downsizing
Downsizing
assembles a talented cast in pursuit of some truly interesting ideas -- which may be enough for some audiences to forgive the final product's frustrating shortcomings.
Dec 22
R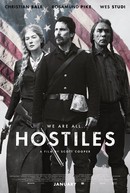 25) Hostiles
Hostiles
benefits from stunning visuals and a solid central performance from Christian Bale, both of which help elevate its uneven story.
Jan 26
R
2 hr. 15 min.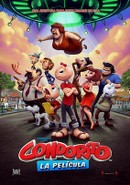 26) Condorito: La Película
The most beloved comic strip in Latin America comes to life this January with Condorito: La Pelicula! The famous character and his pals are animated in CGI for the first time, including the love of his life Yayita (Jessica Cediel), his romantic rival Pepe Cortisoza (Cristian de la Fuente), as well as his nephew Chicky. Condorito (Omar Chaparro) is ready to propose to Yayita and tie the feather- er, knot, but when his disapproving mother-in-law Tremebunda (Coco Legrand) is abducted by an alien king, Condorito and his nephew must embark an out of this world adventure to save "La Suegra"- as well as planet Earth! Condorito: La Pelicula, is the perfect way for fans who have grown up to share the laughter with a new generation, one plop at a time!
Jan 12
PG
1 hr. 28 min.
27) Daddy's Home 2
A formulaic comedy that's unlikely to spread much yuletide merriment,
Daddy's Home 2
can only muster a few stray yuks from its talented cast.
Nov 10
PG13
1 hr. 38 min.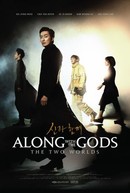 28) Along With the Gods: The Two Worlds
After dying unexpectedly, firefighter Ja-hong is taken to the afterlife by three guardians, where only after passing seven trials and proving he lived a noble life will he be able to reincarnate. Based on the wildly popular webcomic, ALONG WITH THE GODS: THE TWO WORLDS is a star-studded, action-packed fantasy epic about life, death, rebirth, and the unseen forces that guide us through all.
Dec 22
NR
2 hr. 20 min.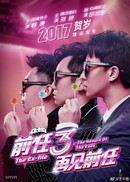 29) The Ex-File 3: The Return of the Exes
The third installment of the Ex-File series see friends Meng Yun and Yu Fei break-up with their girlfriends and enjoy their new bachelor lifestyle, that is until their ex-girlfriends return.
Dec 29
NR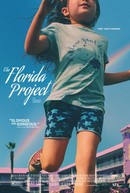 30) The Florida Project
The Florida Project
offers a colorfully empathetic look at an underrepresented part of the population that proves absorbing even as it raises sobering questions about modern America.
Oct 6
R
1 hr. 55 min.