Now Playing in a Theatre near you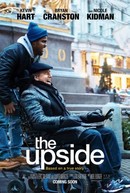 1) The Upside
Preachy, manipulative, and frustratingly clichéd,
The Upside
showcases Bryan Cranston and Kevin Hart's chemistry without ever taking full advantage of it.
Jan 11
PG13
2 hr. 6 min.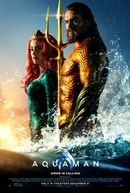 2) Aquaman
Aquaman
swims with its entertainingly ludicrous tide, offering up CGI superhero spectacle that delivers energetic action with an emphasis on good old-fashioned fun.
Dec 21
PG13
2 hr. 23 min.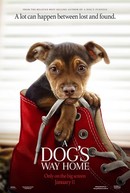 3) A Dog's Way Home
A Dog's Way Home
may not quite be a family-friendly animal drama fan's best friend, but this canine adventure is no less heartwarming for its familiarity.
Jan 11
PG
1 hr. 37 min.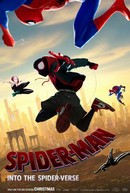 4) Spider-Man: Into the Spider-Verse
Spider-Man: Into the Spider-Verse
matches bold storytelling with striking animation for a purely enjoyable adventure with heart, humor, and plenty of superhero action.
Dec 14
PG
1 hr. 40 min.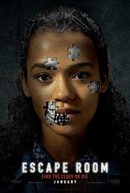 5) Escape Room
Escape Room
fails to unlock much of the potential in its premise, but what's left is still tense and thrilling enough to offer a passing diversion for suspense fans.
Jan 4
PG13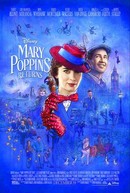 6) Mary Poppins Returns
Mary Poppins Returns
relies on the magic of its classic forebear to cast a familiar -- but still solidly effective -- family-friendly spell.
Dec 19
PG
2 hr. 10 min.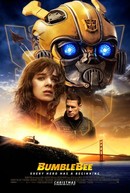 7) Bumblebee
Bumblebee
proves it's possible to bring fun and a sense of wonder back to a bloated blockbuster franchise -- and sets up its own slate of sequels in the bargain.
Dec 21
PG13
1 hr. 54 min.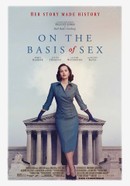 8) On the Basis of Sex
On the Basis of Sex
is nowhere near as groundbreaking as its real-life subject, but her extraordinary life makes a solid case for itself as an inspirational, well-acted biopic.
Jan 11
PG13
2 hr. 0 min.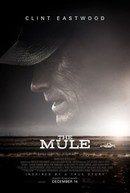 9) The Mule
A flawed yet enjoyable late-period Eastwood entry,
The Mule
stubbornly retains its footing despite a few missteps on its occasionally unpredictable path.
Dec 14
R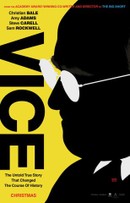 10) Vice
Vice
takes scattershot aim at its targets, but writer-director Adam McKay hits some satisfying bullseyes -- and Christian Bale's transformation is a sight to behold.
Dec 25
R
2 hr. 12 min.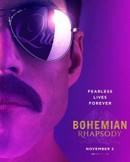 11) Bohemian Rhapsody
Bohemian Rhapsody
hits a handful of high notes, but as an in-depth look at a beloved band, it offers more of a medley than a true greatest hits collection.
Nov 2
PG13
2 hr. 14 min.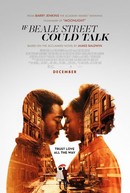 12) If Beale Street Could Talk
If Beale Street Could Talk
honors its source material with a beautifully filmed adaptation that finds director Barry Jenkins further strengthening his visual and narrative craft.
Jan 11
R
1 hr. 57 min.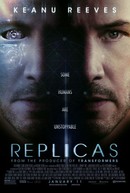 13) Replicas
Equal parts plot holes and unintentional laughs,
Replicas
is a ponderously lame sci-fi outing that isn't even bad enough to be so bad it's good.
Jan 11
PG13
1 hr. 47 min.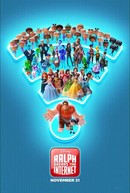 14) Ralph Breaks the Internet
Ralph Breaks the Internet
levels up on its predecessor with a funny, heartwarming sequel that expands its colorful universe while focusing on core characters and relationships.
Nov 21
PG
1 hr. 54 min.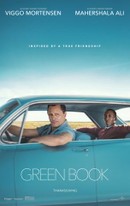 15) Green Book
Green Book
takes audiences on a surprisingly smooth ride through potentially bumpy subject matter, fueled by Peter Farrelly's deft touch and a pair of well-matched leads.
Nov 21
PG13
2 hr. 10 min.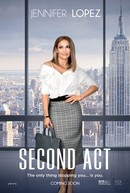 16) Second Act
Second Act
proves Jennifer Lopez remains as magnetic as ever on the big screen; unfortunately, the movie's muddled story isn't always worthy of her gifts.
Dec 21
PG13
1 hr. 43 min.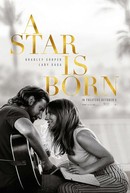 17) A Star Is Born
With appealing leads, deft direction, and an affecting love story,
A Star Is Born
is a remake done right -- and a reminder that some stories can be just as effective in the retelling.
Oct 5
R
2 hr. 15 min.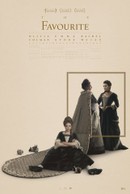 18) The Favourite
The Favourite
sees Yorgos Lanthimos balancing a period setting against rich, timely subtext - and getting roundly stellar performances from his well-chosen stars.
Nov 23
R
1 hr. 59 min.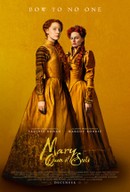 19) Mary Queen of Scots
Mary Queen of Scots
delivers uneven period political thrills while offering a solid showcase for the talents of its well-matched leads.
Dec 7
R
1 hr. 52 min.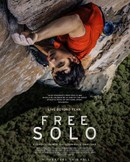 20) Free Solo
Free Solo
depicts athletic feats that many viewers will find beyond reason - and grounds the attempts in passions that are all but universal.
Sep 28
PG13
1 hr. 37 min.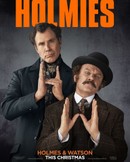 21) Holmes and Watson
The lowest and vilest alleys in London do not present a more dreadful record of the adventures of Sherlock Holmes and Dr. Watson than does
Holmes and Watson
.
Dec 25
PG13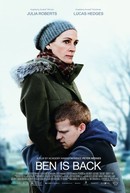 22) Ben is Back
Refreshingly understated,
Ben Is Back
subverts family drama stereotypes - and provides a forum for terrific performances from Lucas Hedges and Julia Roberts.
Dec 7
R
1 hr. 43 min.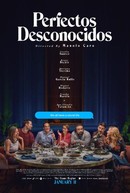 23) Perfectos Desconocidos
From Mexican auteur Manolo Caro (THE HOUSE OF FLOWERS) comes PERFECT STRANGERS (PERFECTOS DESCONOCIDOS), the electrifying story about a seemingly simple dinner. When a group of best friends get together during a lunar eclipse to share an intimate dinner in the tasteful house of Eva (Cecilia Suarez) and Antonio (Bruno Bichir), they suspect it's just another typical night until the hostess proposes a game. All guests must lay their cell phones on the table and read aloud all incoming messages and answer all incoming phone calls in front of the entire group. What begins as a provocative party game quickly becomes a wild ride full of twists and "textual tension" in this electrifying over the top comedy about the secrets we all carry in our pockets. The stellar ensemble cast includes Cecilia Suárez ("Overboard," "The House of Flowers"), Manuel García-Rulfo ("Magnificent Seven," "Murder in the Orient Express"), Mariana Treviño ("Overboard," "Club de Cuervos"), Miguel Rodarte (Sundance winner "Time Share," "Saving Private Perez"), Bruno Bichir ("Narcos," "DC Comics Titans"), Ana Claudia Talancón ("Crime of Father Amaro," "Fast Food Nation") and Spanish newcomer Franky Martin. PERFECT STRANGERS is directed and adapted by Manolo Caro based on the original screenplay by Paolo Genovese.
Jan 11
R
1 hr. 41 min.
24) Simmba
Simmba is an orphan from Shivgadh from where our beloved Singham was born and raised. Contrary to the philosophies of Singham, Simmba believes that a Corrupt Officer's life is an ideal life which inspires him to become one. While Simmba enjoys all the perks of being an immoral and unethical Police Officer, a twist in the tale transforms him and forces him to choose the righteous path.
Dec 28
NR
2 hr. 39 min.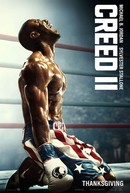 25) Creed II
Creed II
's adherence to franchise formula adds up to a sequel with few true surprises, but its time-tested generational themes still pack a solid punch.
Nov 21
PG13
2 hr. 10 min.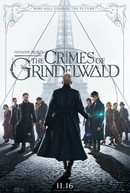 26) Fantastic Beasts: The Crimes of Grindelwald
Fantastic Beasts: The Crimes of Grindelwald
has glimmers of the magic familiar to
Harry Potter
fans, but the story's spell isn't as strong as earlier installments.
Nov 16
PG13
2 hr. 14 min.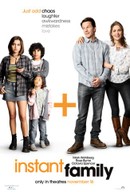 27) Instant Family
Instant Family
may not quite capture the complexity of real-life adoption, but fittingly for the unconditional bond it honors, this flawed yet well-intentioned dramedy is ultimately worth the investment.
Nov 16
PG13
1 hr. 57 min.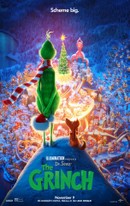 28) The Grinch
The Grinch
gives the classic Seuss source material a brightly animated update that's solidly suitable for younger viewers without adding substantially to the story's legacy.
Nov 9
PG
1 hr. 26 min.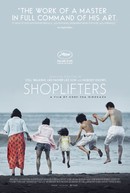 29) Shoplifters (Manbiki kazoku)
Understated yet ultimately deeply affecting,
Shoplifters
adds another powerful chapter to director Hirokazu Koreeda's richly humanistic filmography.
Nov 23
R
2 hr. 1 min.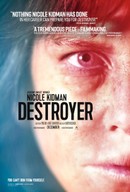 30) Destroyer
Destroyer
's grueling narrative is as uncompromising as Nicole Kidman's central performance, which adds extra layers to a challenging film that leaves a lingering impact.
Dec 25
R
2 hr. 3 min.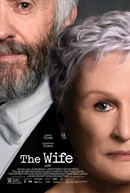 31) The Wife
The Wife
relies on the strength of Glenn Close's performance to drive home the power of its story -- and she proves thoroughly, grippingly up to the task.
Aug 17
R
1 hr. 40 min.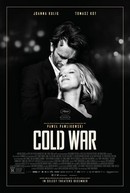 32) Cold War (Zimna wojna)
With a brilliantly stark visual aesthetic to match its lean narrative,
Cold War
doesn't waste a moment of its brief running time -- and doesn't skimp on its bittersweet emotional impact.
Dec 21
R
1 hr. 29 min.