Now Playing in a Theatre near you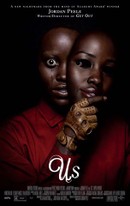 1) Us
With Jordan Peele's second inventive, ambitious horror film, we have seen how to beat the sophomore jinx, and it is
Us
.
Mar 22
R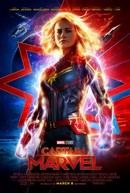 2) Captain Marvel
Packed with action, humor, and visual thrills,
Captain Marvel
introduces the MCU's latest hero with an origin story that makes effective use of the franchise's signature formula.
Mar 8
PG13
2 hr. 8 min.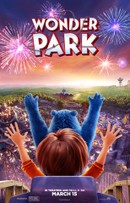 3) Wonder Park
Colorful and energetic but lacking a compelling story,
Wonder Park
is little more than a competently made diversion for very young viewers.
Mar 15
PG
1 hr. 26 min.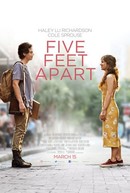 4) Five Feet Apart
Elevated considerably by Haley Lu Richardson's performance but bogged down by clichés,
Five Feet Apart
doesn't tug at the heartstrings quite as deftly as it should.
Mar 15
PG13
2 hr. 0 min.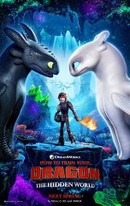 5) How to Train Your Dragon: The Hidden World
The rare trilogy capper that really works,
How to Train Your Dragon: The Hidden World
brings its saga to a visually dazzling and emotionally affecting conclusion.
Feb 22
PG
1 hr. 50 min.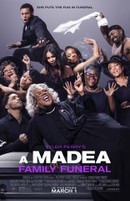 6) Tyler Perry's A Madea Family Funeral
A lackluster conclusion to Tyler Perry's long-running franchise,
A Madea Family Funeral
proves saying goodbye can be painful for all the wrong reasons.
Mar 1
PG13
1 hr. 49 min.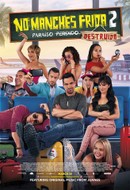 7) No Manches Frida 2
In this over-the-top sequel to the smash hit No Manches Frida, the all-star cast of the original (OMAR CHAPARRO and MARTHA HIGAREDA) and some fresh new faces (ITATÍ CANTORAL and AARON DÍAZ) leave the school yard and hit the beach in NO MANCHES FRIDA 2! But there's trouble in paradise... literally. When the seemingly reformed ex-con Zequi is about to marry the love of his life, the lovably nerdy Lucy, wedding day jitters turn into a full blown fiasco and Lucy calls the wedding off. Meanwhile, the school finds itself in deep trouble and the gang heads to the water to compete in the tournament of their lives. Once they're all seaside, Lucy runs into her high school sweetheart Mario, whom since she last saw him has transformed into a smoking hot hunk. He's coach of the opposing squad and Zequi finds himself a rival in more than one competition. Now he has to pull out all the stops to wrangle in his rowdy kids, win Lucy back, and in case that wasn't enough, save the school from shutting down by leading Frida High to victory!
Mar 15
NR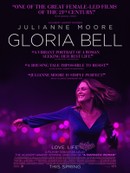 8) Gloria Bell
Free of visual or narrative embellishments,
Gloria Bell
rests almost completely on Julianne Moore's performance in the title role -- and she's gloriously up to the task.
Mar 22
R
1 hr. 42 min.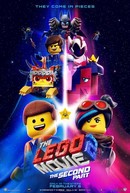 9) The LEGO Movie 2: The Second Part
While it isn't quite as much fun as its predecessor,
The LEGO Movie 2: The Second Part
fits neatly into an animated all-ages franchise with heart and humor to spare.
Feb 8
PG
1 hr. 30 min.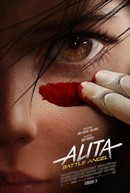 10) Alita: Battle Angel
Alita: Battle Angel
's story struggles to keep up with its special effects, but fans of futuristic sci-fi action may still find themselves more than sufficiently entertained.
Feb 14
PG13
2 hr. 5 min.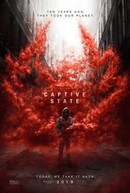 11) Captive State
This sci-fi thriller may not necessarily leave viewers in a
Captive State
, but it offers reasonably diverting alien invasion action with ambitious political undertones.
Mar 15
PG13
1 hr. 49 min.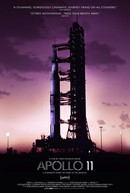 12) Apollo 11
Edifying and inspiring in equal measure,
Apollo 11
uses artfully repurposed archival footage to send audiences soaring back to a pivotal time in American history.
Mar 1
G
1 hr. 33 min.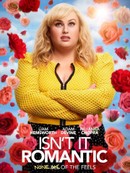 13) Isn't It Romantic
It follows as many genre conventions as it mocks, but
Isn't It Romantic
is a feel-good rom-com with some satirical bite -- and a star well-suited for both.
Feb 13
PG13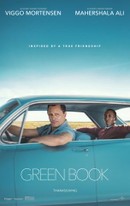 14) Green Book
Green Book
takes audiences on a surprisingly smooth ride through potentially bumpy subject matter, fueled by Peter Farrelly's deft touch and a pair of well-matched leads.
Nov 21
PG13
2 hr. 10 min.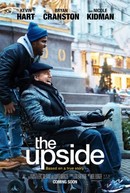 15) The Upside
Preachy, manipulative, and frustratingly clichéd,
The Upside
showcases Bryan Cranston and Kevin Hart's chemistry without ever taking full advantage of it.
Jan 11
PG13
2 hr. 6 min.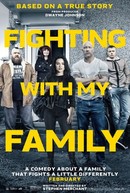 16) Fighting with My Family
Much like the sport it celebrates,
Fighting with My Family
muscles past clichés with a potent blend of energy and committed acting that should leave audiences cheering.
Feb 22
PG13
1 hr. 47 min.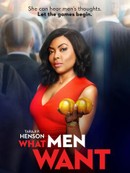 17) What Men Want
Admittedly uneven but easy to like,
What Men Want
proves a gender-swapped remake can work -- and the odds are substantially improved with Taraji P. Henson in the lead.
Feb 8
R
1 hr. 57 min.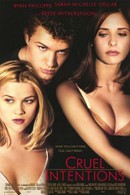 18) Cruel Intentions
This darkly comic drama and its attractive young cast are easy on the eyes, but uneven performances and an uninspired script conspire to foil
Cruel Intentions
.
Mar 5
R
1 hr. 34 min.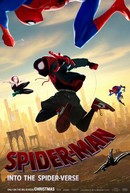 19) Spider-Man: Into the Spider-Verse
Spider-Man: Into the Spider-Verse
matches bold storytelling with striking animation for a purely enjoyable adventure with heart, humor, and plenty of superhero action.
Dec 14
PG
1 hr. 40 min.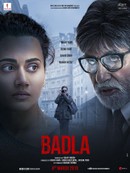 20) Badla
A young dynamic entrepreneur finds herself in a locked hotel room next to the body of her dead lover. She hires a prestigious lawyer to defend her, and over the course of one evening, they work together to find out what actually happened.
Mar 8
NR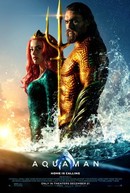 21) Aquaman
Aquaman
swims with its entertainingly ludicrous tide, offering up CGI superhero spectacle that delivers energetic action with an emphasis on good old-fashioned fun.
Dec 21
PG13
2 hr. 23 min.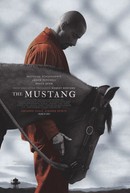 22) The Mustang
The Mustang
finds fresh perspectives in a familiar redemption tale brought brilliantly to life by powerful performances from Bruce Dern and Matthias Schoenaerts.
Mar 15
R
1 hr. 36 min.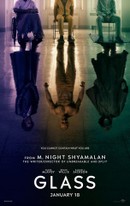 23) Glass
Glass
displays a few glimmers of M. Night Shyamalan at his twisty world-building best, but ultimately disappoints as the conclusion to the writer-director's long-gestating trilogy.
Jan 18
PG13
1 hr. 50 min.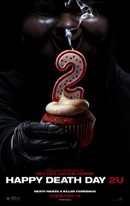 24) Happy Death Day 2U
A funnier follow-up with a sci-fi bent,
Happy Death Day 2U
isn't as fiendishly fresh as its predecessor, but fans of the original may still find this a sequel worth celebrating.
Feb 13
PG13
2 hr. 0 min.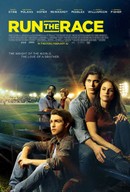 25) Run the Race
In RUN THE RACE, two desperate brothers sacrifice today for a better tomorrow. Reeling from his mother's death and his father's abandonment, Zach, an All-State athlete, finds glory on the football field, working to earn a college scholarship and the brothers' ticket out of town. When a devastating injury puts Zach-and his dreams-on the sidelines, David laces up his track cleats to salvage their future and point Zach toward hope.
Feb 22
PG
1 hr. 41 min.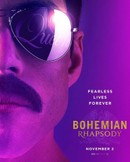 26) Bohemian Rhapsody
Bohemian Rhapsody
hits a handful of high notes, but as an in-depth look at a beloved band, it offers more of a medley than a true greatest hits collection.
Nov 2
PG13
2 hr. 14 min.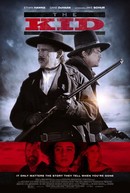 27) The Kid
Well-framed, well-cast, and well-intentioned,
The Kid
still largely fails to set itself apart from the multitude of other westerns covering similar territory.
Mar 8
R
1 hr. 39 min.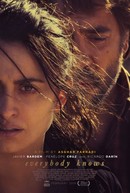 28) Everybody Knows (Todos lo saben)
Everybody Knows
is somewhat less than the sum of its parts despite the efforts of an outstanding cast - and a disappointing step back for writer-director Asghar Farhadi.
Feb 8
R
2 hr. 12 min.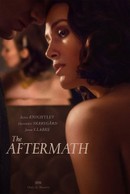 29) The Aftermath
Tasteful to a fault,
The Aftermath
is worth seeking out only for the most passionate period drama enthusiasts.
Mar 15
R
1 hr. 48 min.
30) Cold Pursuit
Cold Pursuit
delivers the action audiences expect from a Liam Neeson thriller -- along with humor and a sophisticated streak that make this an uncommonly effective remake.
Feb 8
R
1 hr. 58 min.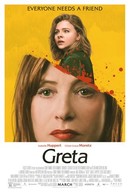 31) Greta
A bonkers B movie occasionally elevated by its A-list talent,
Greta
dives headlong into camp and struggles to stay afloat.
Mar 1
R
1 hr. 38 min.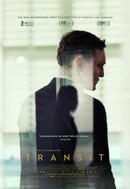 32) Transit
Transit
lives up to its title with a challenging drama that captures characters - and puts the audience - in a state of flux and exerts an unsettling pull.
Mar 1
NR
1 hr. 41 min.